If you want to work in the modern economy remotely, or from home, you're not alone. Millions of people are working out of the office these days, and the future portends many more will join them. Working from home can shorten your schedule, add comfort and informality to your workweek, and be a boon to your independence.
People who work from home have greater flexibility than office workers, and can do freelance or consulting work for multiple organizations.
In this guide we've selected thirty of the best jobs you can do from home that pay well. Not every job on the list is guaranteed to be a work from home position. In many cases, these workers can do significant work from home with limited in-person requirements. Of course this varies position to position.
We've ranked the occupations on this list by job satisfaction and average salary. For each we've described the position, and listed essential skills to help you decide if you're suited to a particular role.
Your educational and career background will help inform which of these positions is a good fit. If you're just starting out in higher education, or your career, you might find inspiration that guides you here.
Best of luck! Let's get to the jobs that made the cut:
1) Strategy Manager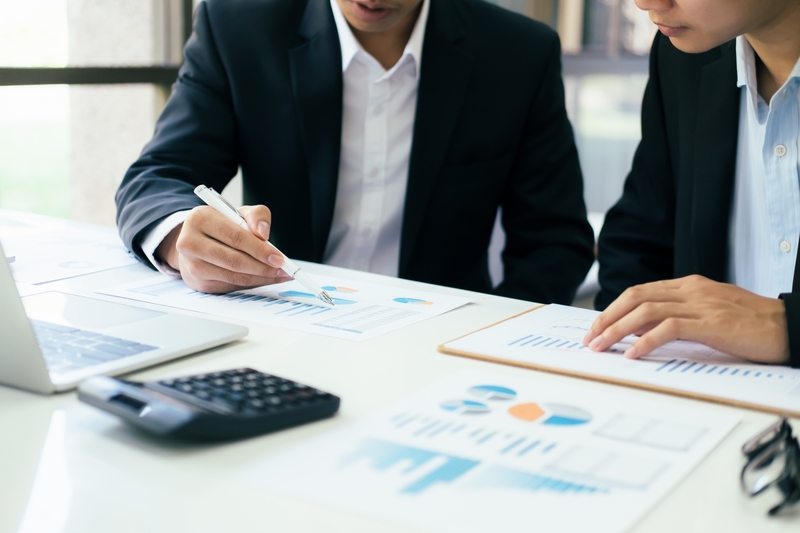 Strategy Managers meet growth objectives while minimizing risk. They devise strategies to meet goals, determine whether particular objectives are realistic, and work with executives to meet organizational targets. These professionals are very experienced. They may work from home, and often report directly to organizational leadership.
Skills:
Project Management
Multitasking
Math and Stat experience
Analytical
Organized
Communication
Strategy Managers are responsible for making a plethora of recommendations based on data analysis. They develop goals while working with peers, those they supervise, and their supervisors. They may coordinate multiple departments at once.
Job Satisfaction: 4.3/5
Average Salary: $133,067
2) Design Manager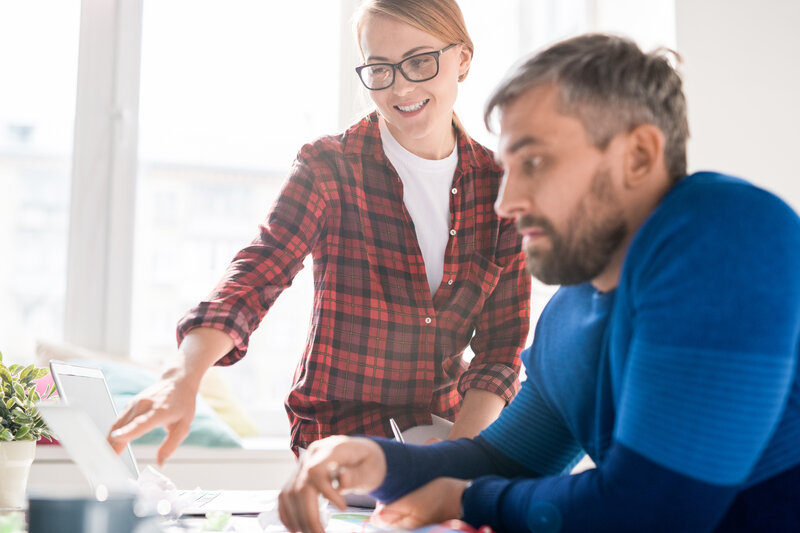 Design Managers supervise and coordinate the design work done on construction projects. They work with engineers, architects, and specialists to make technical drawings, models, and any work that plans physical structures. They may do significant work from home, but also are called to in-person meetings and construction sites.
Skills:
Communication
Project Management
Architectural Background or Familiarity
Engineering Background or Familiarity
Analytical
Leadership
Use of the latest design software
Determination
People in these roles review designs to make sure they're safe, work with clients to meet their needs, and manage internal and external design teams. They avoid costly errors and bring projects to fruition according to pre-set budgets and deadlines. They also must have an understanding of the latest regulations that govern their projects.
Job Satisfaction: 4.1/5
Average Salary: $120,549
3) Product Designer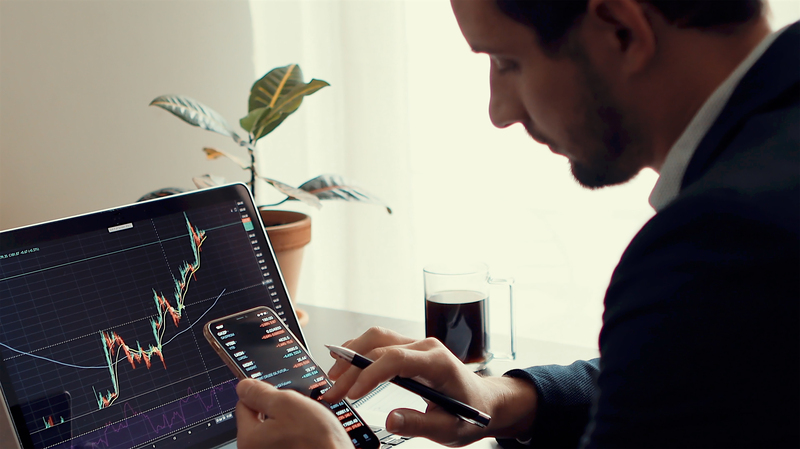 Product Designers design consumer goods. They use research and feedback from customers and peers to ensure their designs are desirable and functional. They may conduct research themselves, test their designs, and revamp older products. They can do some work from home, but also need to attend in-person meetings, and may visit factories where products are made.
Skills:
Creativity
Communication
Technical Aptitudes
Visual Design
Attention to Detail
Engineering
Architecture
Industrial Design
Understanding of Their Target Audiences
Product Designers utilize drawings, 3-D models, computer designs, and more to prepare products for manufacturing. They have advanced knowledge of relevant technologies, production materials and methods, and work within deadlines and budgets.
Job Satisfaction: 4.2/5
Average Salary: $102,000
4) Data Scientist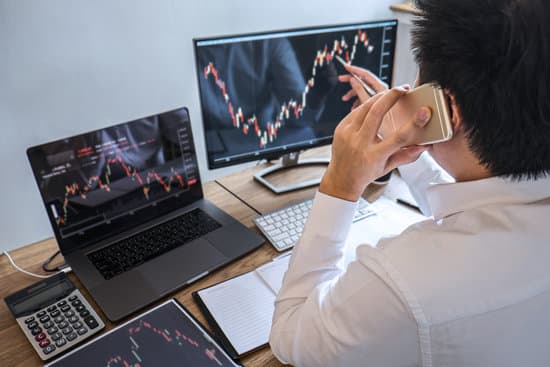 Data Scientists are analytical, and combine strong statistical and programming skills in their work. They use these aptitudes to collect, inspect, and translate data sets. They then use their findings to deconstruct how an organization performs and build tools that can simplify and automate processes that lead to organizational success.
Skills:
Analytical
Applicable Software
Statistics
Programming
Communication
Organization
Attention to Detail
Curious
Data Scientists make enigmatic information comprehendible and digestible. They devise new ways to collect data, and build tools that can both collect and analyze data automatically. Most importantly, they passionately present their findings to supervisors to support arguments about organizational decisions.
Job Satisfaction: 4/5
Average Salary: $107,801
5) Finance Manager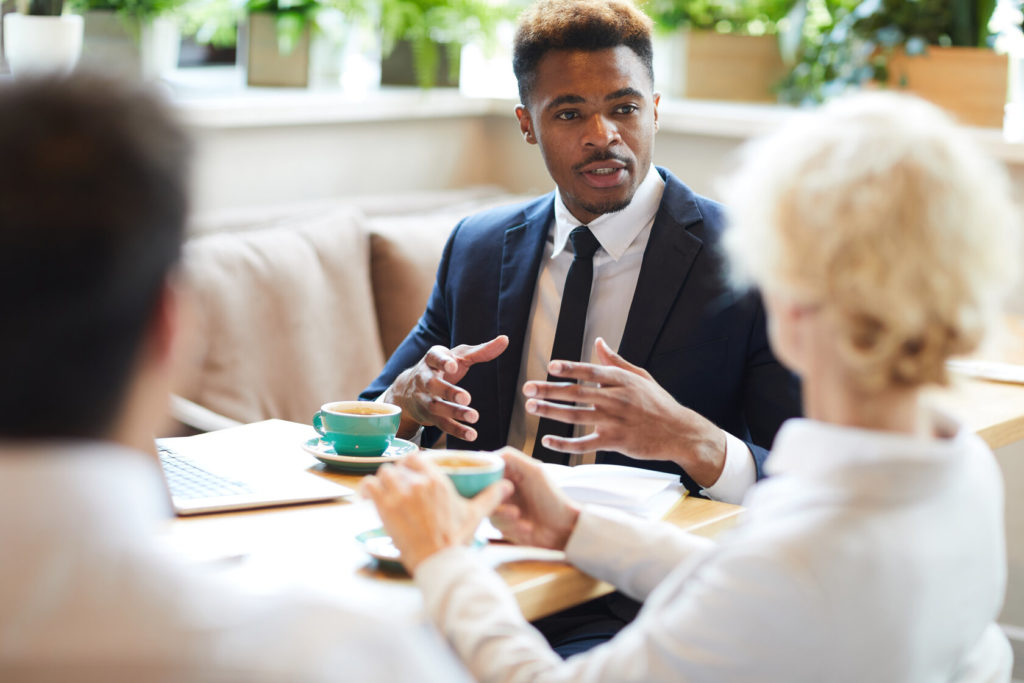 Finance Managers distribute the resources of an organization, plan its budget, supports executives with insights and advice, and much more. They collect and interpret financial data, predict future trends, report to management and stakeholders. All parties then use this information to make long and short-term business plans.
Skills:
Detail-Oriented
Accounting and Finance Background
Communication
Multi-tasking
Mathematics
Negotiating
Deadline-Oriented
Finance Managers minimize risk for their organizations. They can do much of their work from home, but may be required to make in-person presentations, or come in to the office for other meetings. They must be comfortable working with people with different skills, responsibilities, and motivations.
Job Satisfaction: 3.8/5
Average Salary: $120,644
6) DevOps Engineer
DevOps Engineers are IT professionals that work with system operators, software developers, and any IT employees at an organization to roll out new code. They develop software, test it, work in operations, and maintain existing networks. Their job can be described as: design, test, then measure.
Skills:
Flexibility
Programming
Coding
Management
IT Versatility
Software Engineering
Project Planning
Troubleshooting
Many of the responsibilities DevOps Engineers take on can be completed from home. They may be able to interface with staff remotely, but they also can be called into an office. DevOps Engineers work at small and large organizations, and can be asked to consult.
Job Satisfaction: 3.9/5
Average Salary: $107,310
7) Product Manager
Product Managers develop products for a range of organizations. They identify new products, supervise market research, formulate timetables and pricing for new products, and create marketing strategies. They have a deep understanding of their customers' desires and needs. Product Managers are familiar with their competition, and comfortable working with other supervisors to build cooperative strategies.
Skills:
Organization
Research
Communication
Management
Sales Planning
Financial Planning
Strategic
Analytical
Product Managers counsel and discipline employees. They measure job and product results. In total, they bring products from infancy through successful adulthood. Some of this work can be done at home, but many Product Managers work in offices.
Job Satisfaction: 3.8/5
Average Salary: $117,713
8) Front End Engineer
Also known as a Front End Developer, these professionals design, choose, install, and test the front-facing aspects of a website or application. This means they make sure users are comfortable, happy, and engaged with a website in line with organizational goals. Some Front End Engineers are self-employed and work from home. Others work on contracts or as freelancers.
Skills:
Building Relationships
Coding
Programming
Objectivity
Empathy
Awareness
Detail-Oriented
Front End Engineers often create prototypes to demonstrate services and functionality to employers and clients. They monitor sites and apps to make sure they're performing as intended. If fixes or adjustments are needed, Front End Engineers make them.
Job Satisfaction: 3.9/5
Average Salary: $105,240
9) Data Engineer
Data Engineers take murky data and put it into formats that are easily analyzed. They develop, maintain, and inspect infrastructures that create and collect data. People in these roles are responsible for supervising data scientists and drafting solutions to common data issues. Much of the work in this field can be done remotely.
Skills:
Familiarity with Data Tools like Hadoop, Spark, Kafka
Cloud Service Experience
Programming
Stream-Processing Experience
Project Management
Organizational
Data Engineers are experienced IT professionals. They have strong backgrounds manipulating, processing and finding value in unrelated data sets. Many will have worked with data pipelines and architectures. Above all, their analytical skills are elite.
Job Satisfaction: 3.9/5
Average Salary: $102,472
10) Accounting Manager
Accounting Managers supervise all the accounting within an organization. Their primary responsibilities include devising and installing financial strategies, hiring, training, and managing accountants, and manage organizational payroll, budgets, assets, and accounts. They may be able to work from home, but likely have some in-office responsibilities.
Skills:
Budgeting
Legal Compliance
Managing
Accounting
Inspiring Junior Accountants
Reporting Findings
Attention to Detail
Accounting Managers maintain financial security by establishing protocols. They guarantee all financial filings and operations are legal and ethical. They most likely are licensed CPAs. They guide other departments to make sure their actions are in line with organizational financial goals.
Job Satisfaction: 4/5
Average Salary: $85,794
11) SalesForce Developer
SalesForce Developers are programmers that work with SalesForce software. They are also comfortable working with a number of web languages, programs, and technologies. Much of this work can be done from home.
Skills:
Familiarity with SalesForce
Project Management
Web Development
Programming
Communication
Problem-Solving
SalesForce Developers will likely mentor junior programmers and designers. They install best practices for websites and applications. They also work with organizational staff outside of IT to ensure cooperation on diverse projects. They also are familiar with Big Data.
Job Satisfaction: 4.2/5
Average Salary: $81,175
12) Scrum Master
Scrum Masters promote and support Scrum at their organizations. Scrum is a framework for developing, delivering, and supporting complex products, often in software development. They often work with Agile, and are in charge of junior scrum and development staff.
Skills:
History in Scrum
Analysis
Conflict Resolution
Leadership
Experience with Agile
Communication
Adaptable
Some Scrum work can be done from home, but this job requires a lot of meetings and interpersonal skills that may be best suited to working in-person. Successful Scrum Masters are adept at setting goals and organizing their completion.
Job Satisfaction: 3.8/5
Average Salary: $100,000
13) HR Manager
Human Resources Managers are in charge of organizational hiring, including recruiting, interviewing, and filing paperwork. They conduct performance reviews, ensure organizational standards are followed by employees, mete out discipline, and design and supervise professional development sessions.
Skills:
Recruiting
Onboarding
Interviewing
Communication
Compliance
Discretion
Organization
HR Managers have a background in HR, experience coaching, and are well-versed in legal and ethical standards. They may be able to work from home, but often report to an office.
Job Satisfaction: 4.1/5
Average Salary: $83,190
14) UX Designer
UX Designers make products and websites feel intuitive, engaging and empathetic to users. They design and refine apps, sites, and products based on research, and through analysis of their users' workflow. These professionals see products through from their infancy to completion, then test them relentlessly to improve user experience, ameliorate errors, and reach client goals.
Skills:
Consulting
Prototyping
Analytical
Helpful
Creative
Technical Aptitudes
Many UX Designers work from home on a freelance basis. They work alongside User Interface Designers, Graphic Designers, and Web Developers. They are adept using a number of design programs and wireframing tools.
Job Satisfaction: 3.8/5
Average Salary: $90,478
15) Sales Engineer
Sales Engineers are professionals that understand product development and sales. They can help sales reps finish deals with their technical knowledge of products and services. They often travel to meet customers, work variable hours, and can do some work at home. This job involves remote meetings with sales reps, potential customers, and supervisors.
Skills:
Technical and Soft Skillset
Cooperative
Communication
Problem-Solving
Distillation of Complex Information
Sales Experience
Engineering
Sales Engineers may reach out to potential customers, negotiate terms and prices, and close sales depending on where they work. Many of these professionals have a Bachelor's in business, computer science, engineering, or another science discipline.
Job Satisfaction: 3.8/5
Average Salary: $87,608
16) Java Developer
Java Developers take charge of the design, development, and supervision of applications written in Java. Java is one of the most popular programming languages in the world. These professionals are often expected to be familiar with other programming languages as well. Many of these workers are contracted on a freelance basis, and often work on multiple applications at once.
Skills:
Organized
Programming Experience
Communication
Cooperative
Results-Oriented
Deadline-Oriented
Doggedness
Java Developers often work within a team that includes other Developers, Project Managers, Software Engineers, and Design Leads. Java Developers work on projects from their infancy, gathering information, writing code, testing it, making comprehensive revisions and improvements, managing beta versions, and overseeing products and apps after they've launched.
Job Satisfaction: 3.9/5
Average Salary: $83,589
17) Business Developer
Business Developers grow companies through acquiring new customers and clients. They find new markets, analyze organizational strengths and weaknesses, and set goals based on their findings. Business Developers may be in charge of individual sectors, pitching services and products to clients, and design strategies to surpass organizational objectives.
Skills:
Adaptable
Charming
Negotiating
Perseverance
Patience
Versatility
Collaborative
Business Developers liaise with support services like IT and marketing. They may sign new business, but often then pass off new customers and clients to experience teams or Account Managers. Some Business Developers have flexible schedules and serve multiple organizations.
Job Satisfaction: 4/5
Average Salary: $78,480
18) Cloud Engineer
Cloud Engineers analyze an organization's infrastructure. They help organizations move aspects and functions to cloud-based systems, saving space, money, and boosting accessibility and efficiency. Cloud Engineers are familiar with cloud providers like Google Cloud, Microsoft Azure, and Amazon Web Series.
Skills:
Programming
Use of Tech Tools and Platforms
Cybersecurity
Negotiating
Communication
Teamwork
Cloud Engineers are familiar with Java, Python, C++, among others. These professionals are highly demanded. There are far fewer qualified Cloud Engineers than are needed by organizations. Much of this work can be done remotely.
Job Satisfaction: 3.6/5
Average Salary: $110,600
19) Automation Engineer
Automation Engineers use and create technologies that improve and automate manufacturing processes. They design, install, and supervise those technologies. At the core, their job can be defined as measuring, controlling, and actuating. They often work in areas like manufacturing, medical devices, and pharmaceuticals.
Skills:
Recognition of Automation Opportunities
Engineering
Management
Design
Programming
Troubleshooting
Many of these workers studied automation, electrical engineering, mechanical engineering, or process control. Most experience in the field is earned through tangible career experience. Some of this work can be done remotely.
Job Satisfaction: 3.8/5
Average Salary: $85,456
20) Risk Manager
Risk Managers keep organizations safe, financially solvent, and secure from digital and physical attacks. They're extremely organized, and make plans to solve current and potential problems. Many people in these roles start their careers as Risk Analysts or Risk Assistants.
Skills:
Foresight
Caution
Problem-Solving
Communication
Planning
Management
Analysis
Risk Managers can work as consultants to multiple organizations. They may have their own businesses that they run from home. Other Risk Managers might be hired full-time to serve individual organizations. Versatility and recognition of looming, unseen threats are key to success in these roles.
Job Satisfaction: 3.7/5
Average Salary: $101,468
21) Software Engineer
Software Engineers combine engineering ingenuity and computer science skills to create software, video games, and manage network control systems. There's expanding demand for these professionals. Software Engineers are often asked to test and evaluate existing software.
Skills:
Detail-Oriented
Technical Experience
Problem-Solving
Communication
Thoroughness
Analysis
Creativity
Software Engineers work with users to ensure their products are successful. They help organizations reach their goals according to deadlines and within budgets. Many of these workers can do at least some, if not most of their work remotely.
Job Satisfaction: 3.6/5
Average Salary: $105,563
22) Corporate Recruiter
Corporate Recruiters fill positions at diverse organizations. They scout candidates using social media, resumes, interviews, and help decide who gets hired. These professionals often specialize in a job area, like IT, or HR. Many Corporate Recruiters come from a business or HR background.
Skills:
Analysis
Comprehensive Vetting
Understanding of Organizations and Fields
Communication
Empathy
Sense of Character
Multitasking
Job Satisfaction: 4.4/5
Average Salary: $65,607
23) QA Engineer
Quality Assurance Engineers create and run tests to debug products. These products are often software. They report on results, fix programming problems, and work with software developers to launch new products.
Skills:
Insight
Thoroughness
Industry Knowledge
Programming
Efficient
Performance-Oriented
Attentive
Organized
Fastidious
QA Engineers have advanced experience with languages like SQL, Python, C++, and Java. They're great on teams, and work well without supervision. Many of these professionals work long hours, and can do a good deal of their work from home.
Job Satisfaction: 3.8/5
Average Salary: $81,632
24) Customer Success Manager
CS Managers foster and develop relationships with customers to create affection and loyalty for their organization's products and services. This is a burgeoning field that is most prevalent in software. These workers liaise with general or business managers at their organizations.
Skills:
Protocol-Creation
Planning
Education
Charismatic
Technical Understanding
Management
Human Resources
Flexible
CS Managers have a great understanding of the target audience for their organizations. They help their organization focus on solving the problems and attending to the needs of their customers.
Job Satisfaction: 4.2/5
Average Salary: $66,326
25) Realtor
Realtors are licensed agents who have been certified by the National Association of Realtors. They help people buy and sell homes and other properties. Realtors follow a strict code of ethics to serve their clients. They research homes, help clients obtain mortgages, negotiate on behalf of sellers, and much more.
Skills:
Friendly
Ethical
Knowledgeable of Real Estate Markets
Organized
Multi-tasking
Resilient
Focused
Realtors place properties on the market. They hold open houses and showings to display them. Many of these workers belong to an agency, but some work for themselves. Much of their work is done outside of an office.
Job Satisfaction: 4.2/5
Average Salary: $50,467
26) Compliance Officer
Compliance Officers make sure their organizations follow applicable laws and regulations. They prevent their organizations from legal trouble, liability, and damage to their reputations. Compliance Officers can create compliance programs at their organization, share their protocols with government regulators, develop communication standards, and much more.
Skills:
Ethical
Legal Knowledge
Training Employees
Mitigating Risk
Financial Background
Business Acumen
Farsighted
Communication
Compliance Officers are highly professional, and help employees and managers see the benefits of following external and internal rules. Many of these workers have a background in accounting, business, finance, or Human Resources.
Job Satisfaction: 3.7/5
Average Salary: $84,784
27) Program Manager
A Program Manager managers and coordinates projects, initiatives, products, services, and anything else an organization creates. They may work on multiple projects at once, guiding employees and executives while maintaining communication with all those involved. A program refers to a group of related projects that support organizational goals.
Skills:
Collaborative
Communicative
Goal-Oriented
Organized
Juggling Multiple Projects
Authoritative
Budgeting
Resourceful
Program Managers help developers managers, decision-makers, and more. They create synergy in lieu of chaos. They are often in charge of interdisciplinary teams.
Job Satisfaction: 3.6/5
Average Salary: $87,005
28) Sales Manager
Sales Manager lead teams of Sales Representatives. They set sales quotas and goals, build sales plans, analyze data, train salespeople, and govern territories. They also usher sales employees through hiring and at times, firing.
Skills:
Dedicated
Dogged
Results-Oriented
Customer-Focused
Analysis
Conflict-Resolving
Foresight
Organization
Sales Managers build loyalty and morale in their salespeople, and customers. They have in-depth knowledge of what their customers want, and excellent intuition and experience navigating customer dissatisfaction or purchasing reluctance. They expand their organizations customer base through research, analysis, and outreach.
Job Satisfaction: 3.8/5
Average Salary: $70,489
29) Operations Manager
Operations Managers oversee the production and operations of an organization. They monitor efficiency, increasing it whenever possible, and monitor quality. They can be involved in the hiring of employees, and are often called on to train and supervise talent. Operations Managers also may develop individual budgets for different programs and projects.
Skills:
Driven
Organized
Leadership
Morale-Boosting
Supportive
Loyal
Communication
Management
Operations Managers write, edit, submit, and run complex reports, processes, and policies that are central to organizational missions. They make long-term plans, coordinate separate departments, and interpret data. They are relentlessly ambitious and energetic in pursuit of their objectives.
Job Satisfaction: 3.8/5
Average Salary: $70,189
30) Facilities Manager
Facilities Managers guarantee that systems in physical structures function in concert. They make sure the places people work, live, play, and learn are safe, sustainable, comfortable, and productive. They maintain property, overseeing maintenance staff.
Skills:
Detail-Oriented
Multitasking
Knowledge of Compliance Needs
Security
Efficient
Budget-Oriented
Productive
Facilities Managers can be responsible for everything from a cleaning staff to IT workers. They manage employees, automate processes, and promote health and wellness. They prioritize technology and ecology to cut costs and reduce waste.
Job Satisfaction: 3.8/5
Average Salary: $70,160