In the modern economy, flexibility and working remotely are prized by workers and organizations alike. Depending on your educational and career background, you might be qualified for lucrative positions you can fill from home.
Working remotely lets you save time and money on travel, and can allow you to access roles worldwide. For some people, working from home adds invaluable convenience and comfort to their lives. It can also make them more productive.
You won't be truly alone in these roles, as they all require interacting with peers, supervisors, and junior employees or students.
We ranked the following positions primarily on pay but also factored in expected job openings. Most importantly, these are all jobs that *CAN* be done online. Not every opening you find within one of these positions will be entirely online, but there are people in all of them working remotely.
If you find a position on this list that you want, but don't think you qualify for, you can earn a degree online that will prepare you for it.
Average Salary: $133,067
1) Strategy Manager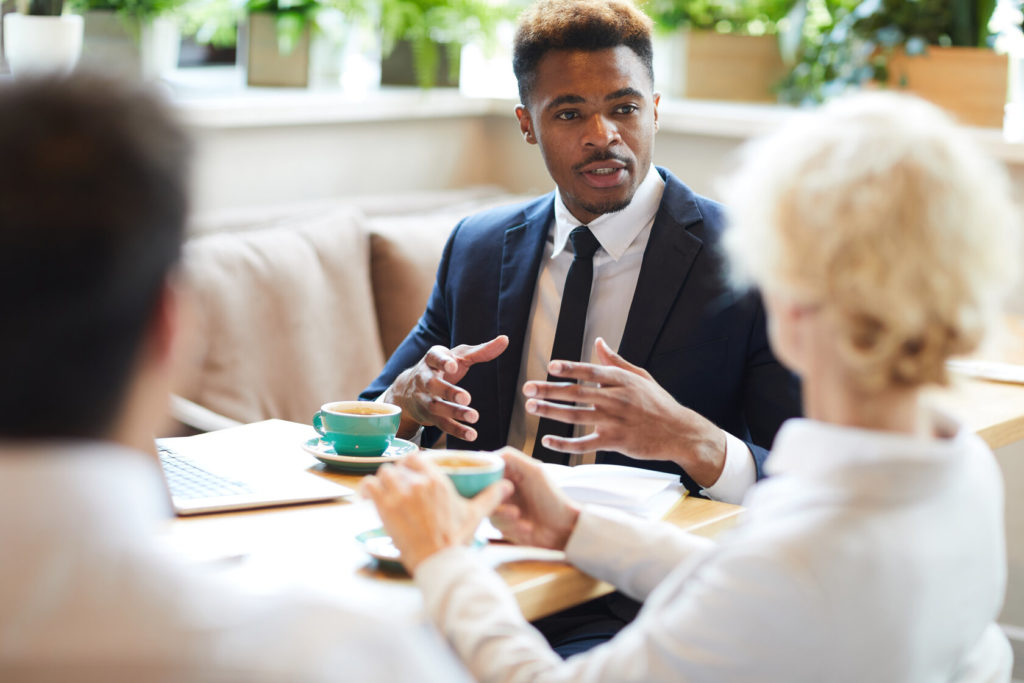 Strategy Managers balance risk and organizational growth. They strategize about how an organization will meet its goals. This includes setting them, deciding when they're unrealistic, and collaborating with superiors and junior employees to reach objectives. This position can be done on a contractual, consultancy-basis, and is often done from home.
Skills:
• Project Management
• Foresight
• Data Analysis
• Mathematic Skills
• Versatile
• Communicative
Strategy Managers make recommendations based on empirical findings. They're great at working with others to achieve long and short-term organizational goals. They're also excellent problem-solvers. A good Strategy Manager can see issues before they occur and take steps to prevent them.
Average Salary: $107,801
2) Data Scientist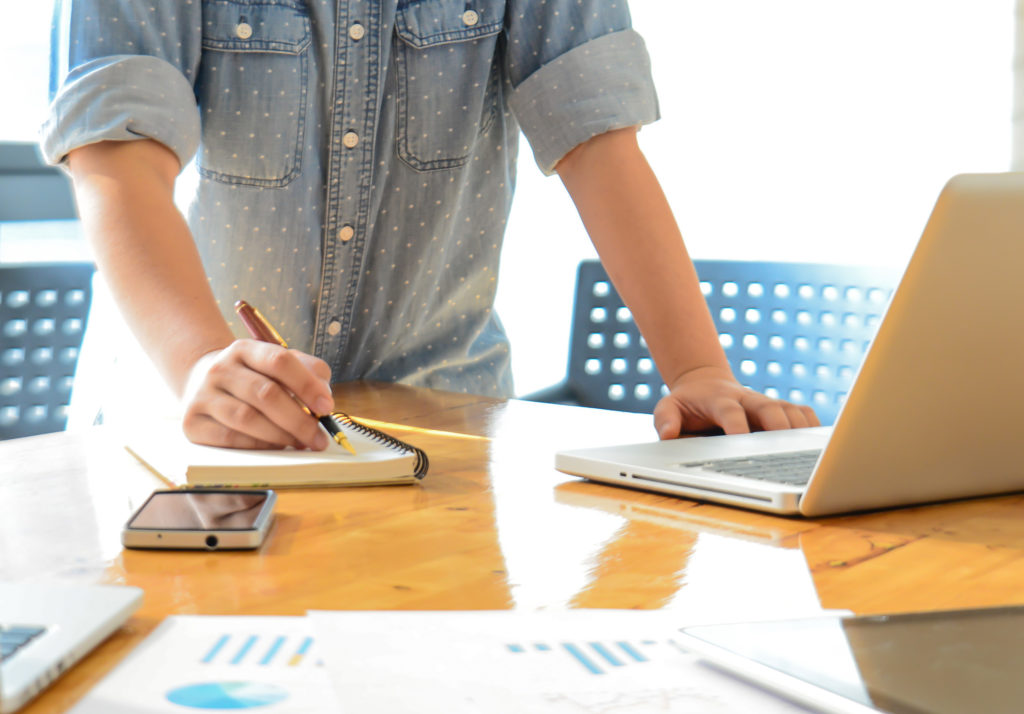 Data Scientists are analytical and combine strong statistical and programming skills in their work. They use these aptitudes to gather, examine, and explain data sets. These findings can explain organizational performance and create tools and processes that simplify and improve organizational efficiency.
Skills:
• Inspecting
• Software Aptitudes
• Stats
• Programming
• Curiosity
• Communication
• Organization
• Detail-Oriented
Data Scientists demystify complex problems and read data that other employees might never have looked at. They figure out new ways to accumulate data. This may involve tools that can amass and crunch data reflexively. One of their most important responsibilities is presenting their findings. A Data Scientist must be thorough and compelling to make organizations agree to change based on their work.
Average Salary: $105,563
3) Software Engineer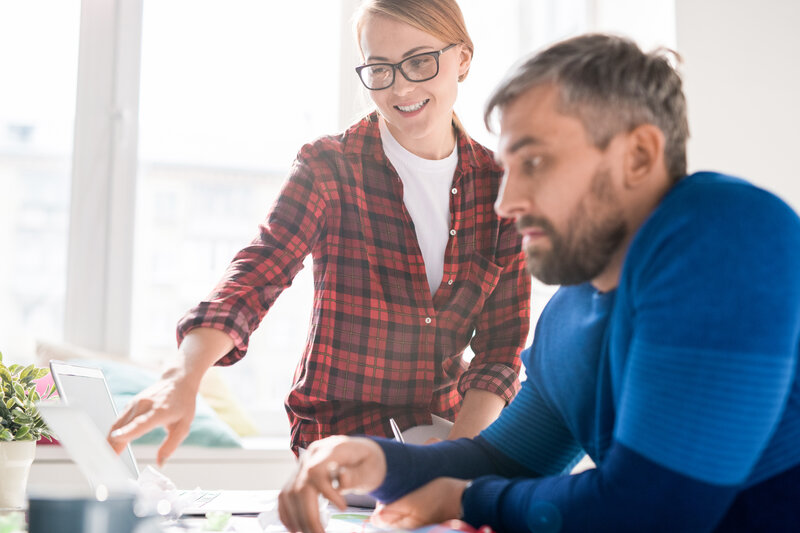 Software Engineers bring computer science skills and an engineering mindset to the table. They create, revise, and manage video games, software, and network control systems. These professionals are in high demand and do much of their work remotely.
Skills:
• Focused
• Computer Science
• Engineering
• Analytical
• Creative
• Awareness
Software Engineers understand the importance of user experience and rely on feedback and workflow data to revise their work. They create projects within time constraints and budgets. They can work for multiple organizations at once.
Average Salary: $117,713
4) Product Manager
Product Managers create and develop new products. They do market research, schedule production, help define prices, and help market their work. These professionals know who their products are for and what their competition is. They must be comfortable working with a range of professionals on various products and projects.
Skills:
• Savvy
• Understand their Market
• Organized
• Researching
• Management
• Sales Planning
• Finance
• Tactical
Product Managers supervise employees. They closely monitor results. Some of their work can be done remotely. Product Managers conceive, help birth, and raise products from the womb to adulthood.
Average Salary: $120,549
5) Design Manager
Design Managers are responsible for the design considerations on construction projects. They collaborate with architects, engineers, and specialists. These workers create technical drawings, models, and anything else that helps design structures. They can work from home and consistently visit worksites and take meetings with other workers.
Skills:
• Communication
• Efficient
• Architectural
• Engineering
• Systematic
• Leadership
• Design Software
• Meticulous
Design Managers ensure safety and client satisfaction. They work with external and internal designers. Construction projects must be completed correctly in a timely fashion within the budget that was set for them. Design Managers also know what compliance standards must be met in their work.
Average Salary:
6) Risk Manager
Risk Managers protect organizations. Their protections cover financial ruin, digital and physical attacks, and legal trouble. These professionals prize organization, data, and planning throughout their work. Their careers often begin in risk assessment, analysis, or assistance.
Skills:
• Attentiveness
• Vigilance
• Organization
• Strategic
• Cooperative
• Convincing
Risk Managers can consult for multiple companies at once. Some run an independent business for hire. Other Risk Managers are installed within an organization. Their diverse skillsets prevent disaster and create opportunities for organizations to thrive.
Average Salary: $99,730
7) Cyber Security Specialist
Cyber Security Specialists keep software systems, networks, and data centers secure from digital attacks and physical disasters. They help find weak points and risks in software and hardware, prevent intrusions and attacks, and build safeguards like firewalls into networks.
Skills:
• Computer Science
• Risk-Averse
• Communication
• Versatility
• Preventative
Cyber Security Specialists are in extremely high demand. There are far too few qualified professionals in these roles, and many organizations are rushing to create or expand their cybersecurity departments. Cyber attacks are costing organizations billions of dollars each year, and wages in the field reflect the need for qualified workers.
Average Salary: $102,472
8) Data Engineer
Data Engineers combine engineering principles and data analytics. They demystify data that they've collected. They create, maintain, and examine tools and structures that generate and structure data. In these roles, you might be responsible for supervising junior data professionals.
Skills:
• Use of Data Tools
• Data Tool Creation
• Cloud Service Background
• Programming
• Organized
• Project Management
• Mathematics
• Computer Science
• Engineering
Data Engineers often work remotely and can be asked to consult multiple organizations. They are veteran IT professionals. People in these roles are dedicated to finding new connections between seemingly unrelated data sources and sets. This is a vastly growing field ideal for people with strong mathematical and computer science skills.
Average Salary: $92,225
9) Systems Engineer
Systems Engineers are interdisciplinary professionals that use engineering and engineering management techniques in a variety of fields. They might work in areas like computer science, transportation, manufacturing, and product development. They work across diverse industries to take products and services from ideas to realities.
Skills:
• Computer Science
• Management
• Project Management
• Safety and Security Experience
• Software
• Hardware
• Collaboration
Systems Engineers optimize output from technology and people they collaborate with. They create protocols, monitor systems, and rapidly react to changing realities. Most have at least a Bachelor's in informational systems, computer engineering, industrial engineering, or related fields.
Average Salary: $87,005
10) Program Manager
Program Managers take leadership roles on products, services, projects, and other programs organizations work on. Programs are collections of related projects, so Program Managers share a lot in common with Project Managers. People in these roles often work on multiple programs at once. They must be comfortable collaborating and leading people with varied backgrounds and experiences.
Skills:
• Cooperative
• Leadership
• Focused
• Versatile
• Budgeting
• Creative
Program Managers inspire and elevate junior employees. They stave off havoc and disorder in favor of methodic success. They're charismatic and earn respect through effort and competence.   
Average Salary: $110,600
11) Cloud Engineer
Cloud Engineers improve organizational infrastructures by moving actual databases and systems to the cloud. This increases security, saves money and space, and increases efficiency and order. They have experience working with services like Google Cloud, Microsoft Azure, and Amazon Web Series.
Skills:
• Cloud Services
• Programming
• Assurance
• Risk Aversion
• Communication
• Leadership
Cloud Engineers work with many programming languages. The demand is higher than the supply of qualified Cloud Engineers. They can do significant work from home.
Average Salary: $100,000
12) Scrum Master
Scrum Masters are responsible for cultivating, practicing, and promoting Scrum at diverse companies. Scrum is a means to develop, deliver, and support complex products common in software development. People in these roles are familiar with Agile.
Skills:
• Scrum Experience
• Organized
• Analytical
• Agile
• Charismatic
• Communicative
Scrum Masters are often responsible for junior Scrum and development employees. This work can be done at least partially from home but may involve some in-person meetings.
Average Salary: $149,200
13) Marketing Manager
Marketing Managers supervise marketing projects. They are involved in the creation of a product or service but sometimes inherit them. Sometimes they work on one product or several services and products.
Skills:
• Spontaneous
• Outgoing
• Charismatic
• Studious
• Research
• Empathetic
• Management
Marketing Managers have in-depth knowledge of their target audiences, the products and services they're offering, and consumer habits. They must also have excellent business acumen. Marketing Managers work for organizations large and small and can do a good deal of their work remotely.
Average Salary: $107,310
14) DevOps Engineers
DevOps Engineers are advanced IT workers. They work alongside and instruct system operators, other developers, and IT professionals to create and deploy new code. DevOps Engineers independently create software, evaluate it, and support networks, among many other responsibilities.
Skills:
• Ingenuity
• Fearlessness
• Resilience
• Programming
• Computer Science
• Engineering
• Software
• Design
• Development
DevOps Engineers can work on short-term contracts as consultants or full-time at organizations of all sizes. Much of their work can be done remotely. When code is released, DevOps Engineers inspect how users work with and react to it, making corrections as needed.
Average Salary: $87,608
15) Sales Engineers
Sales Engineers use engineering principles to develop products and elevate sales. They may advise sales reps and clients on the technical aspects of products and services. They are friendly, magnetic, and informative.
Skills:
• Technical Knowledge
• Teaching
• Demystifying
• Problem-Solving
• Sales
• Engineering
Sales Engineers might contact potential customers or let sales reps introduce them to prospective clients. Some are given the responsibility to negotiate prices and make sales. Sales Engineers often have a background in sales, business, engineering, computer science, or a related discipline.
Average Salary: $102,000
16) Product Designer
Product Designers dream of and devise products. Their creations are informed by exhaustive market research and knowledge of their target demographics. They're often involved in manufacturing, testing, evaluation, and other responsibilities related to bringing their designs to market.   
Skills:
• Ingenuity
• Imagination
• Research
• Design
• Analysis
• Communication
• Collaboration
Product Designers work with drawings, models, computer-assisted designs, and other design platforms. They're too informed about the technical aspects of their products, methods, and materials. They hit deadlines and consistently work within pre-set budgets.
Average Salary: $85,794
17) Accounting Managers
Accounting Managers are in charge of accounting at a company or organization. They create and deploy finance strategy, handle hiring in accounting, and supervise payroll, budgeting, assets, and more. Much of this work can be done remotely, but depending on the organization they work for, they may be in-office.
Skills:
• Accounting
• Compliance
• Distilling Information
• Advising
• Training
• Hiring
• Budgeting
• Finance
Accounting Managers are frugal and efficiency-obsessed. They help promote financial security and, in some cases, cybersecurity at their organizations. They also handle compliance with regulatory agencies and local, state, and federal law.
Average Salary: $220,430
18) Psychiatrists
Psychiatrists are medical doctors that specialize in mental health. They are licensed to diagnose and treat physical and mental problems. They also prescribe medicine.
Skills:
• Empathy
• Medical Training
• Communication
• Patience
• Calming
• Diagnosis
• Multi-tasking
Psychiatrists treat a wide range of disorders and issues. In addition to medicine, they use diverse interventions, therapies, and procedures to treat patients. They may work with other medical professionals and are increasingly holding sessions online.
Average Salary: $120,970
19) Actuary
Actuaries handle risk. They use analysis and planning to protect an organization's finances. Actuaries report high job satisfaction and are intellectually stimulated through consistent problem-solving.
Skills:
• Understand Risk
• Finance
• Mathematics
• Data Analysis
• Reporting
• Convincing
Actuaries analyze the likelihood of future events through data. They create strategies to prevent undesirable outcomes for their organization. People in these roles are counseled, respected, and listened to. They can do significant work from home.
Average Salary: $120,644
20) Finance Manager
Finance Managers budget, allocate resources, support executives, and more.    These professionals gather and translate financial data, predict upcoming events, and report their findings to their organization and stakeholders.    They work for a range of organizations, from non-profits to large financial institutions.
Skills:
• Detail-Oriented
• Accounting and Finance Background
• Communication
• Multi-tasking
• Mathematics
• Negotiating
• Deadline-Oriented
Finance Managers are confident in a range of environments. They may have to present their findings to people with less in-depth financial and mathematical knowledge. People in these roles have a lot of ethical, legal, and operational responsibilities.
Average Salary: $105,240.
21) Front End Engineer
Front End Engineers design, pick, deploy, and evaluate the things users see on websites and applications. They are sometimes called Front End Developers. They work to help users find value, happiness, comfort in their products, and that they find them intuitive.     
Skills:
• Intuitive
• Observation
• Empathy
• Programming
• Versatility
• Communication
• Imaginative
Front End Engineers often work from home. They create samples of their work to impress clients and employers. Once products are designed, they monitor them to make improvements and test their performance.
Average Salary: $80,429
22) Software Developer
Software Developers create computer programs, applications, platforms, and operating systems. They write clean, useful code, meet client and organizational needs, and increase their programming language fluency. Many Software Developers work remotely.
Skills:
• Programming
• Responsive
• Analytical
• Computer Science
• Multilingual
• Deadline-Oriented
• Collaborative
Software Developers must meet deadlines and produce what they say they can. They're problem solvers and resilient in the face of failure. They also often collaborate with other IT professionals to reach their goals, so they should be team players.
Average Salary: $76,854
23) Applications Engineer
Applications Engineers improve the software. They build software architecture, fix existing software issues, and use engineering hardware principles to enhance technology. They have a lot in common with Business Analysts, but more often work on client-facing projects.
Skills:
• Detail-Oriented
• Analytical
• Programming
• Software Experience
• Client-Pleasing
• Creative
• Hardware
Applications Engineers work with software and hardware. They also solve client problems. This means they have sales and customer service experience as well. They are often supervised by a Project Manager and work within Application Development and Maintenance Teams (ADMs).
Average Salary: $77,035
24) Electrical Engineer
Electrical Engineers design, test, and make electrical equipment. This can include motors, wiring, navigation systems, communication systems, and much more. People in these roles have advanced logical and problem-solving skills and are comfortable working in the concrete and abstract.
Skills:
• Engineering
• Analytical
• Abstract Thinking
• Problem-Solving
• Circuit Design
• Operational Planning
• Equipment Maintenance
Electrical Engineers use linear systems theory and analysis, create schematics, and collect and analyze data. They supervise and direct junior engineers, construction activities, and at times create new products and components.
Average Salary: $85,456
25) Automation Engineer
Automation Engineers use and build technologies that automate manufacturing, distribution, and everyday processes. They can design, deploy, and test those technologies. Automation Engineers can create incredible value if they're able to automate time-consuming, arduous processes.
Skills:
• Insight
• Instinct
• Creativity
• Imagination
• Engineering
• Design
• Problem-Solving
Workers in this field often have a background in electrical engineering, mechanical engineering, or manufacturing. No matter what Automation Engineers learned in school or their early career, they'll gain most of their experience and opportunities after years in the field. A successful Automation Engineer can irrevocably change the world through their innovations and automation.
Average Salary: $85,611
26) Research Scientists
Research Scientists create research parameters, conduct research, and analyze their findings. Their work is often done in laboratories. They design trials and experiments. They may specialize in areas like chemistry, biology, computer science, or other research focuses.
Skills:
• Reporting
• Research
• Scientific Disciplines
• Collaboration
• Analysis
• Experimental
• Math
Research Scientist findings are used to improve and refine the world in myriad ways. They are logical, critical thinkers that often have a Ph.D. in the discipline they research. No matter their field, they use empirical methods and mathematics to ensure the integrity of their findings.
Average Salary: $129,950
27) Law School Professors
Law School Professors teach law students. They design and develop curriculum, assign cases, start discussions, and get students engaged in law studies. They typically report to a department head. Increasingly they teach their classes online.
Skills:
• Law Background
• Education Background
• Collaboration
• Charismatic
• Communicative
• Internet Platforms
• Leadership
Law Professors have considerable legal and educational experience. They may specialize in areas like business law, governmental law, among other focuses. They offer students opportunities and mentor their classes.
Average Salary: $84,784
28) Compliance Officers
Compliance Officers work to ensure their organizations comply with applicable laws and regulations. This is an invaluable service. Without Compliance Officers, organizations would find themselves in legal trouble, exposed to liability, and take strong hits to their reputations. Compliance Officers design compliance programs, send their protocols to government regulators and create communication standards, among other responsibilities.
Skills:
• Legal
• Ethics
• Training
• Risk-Avoidant
• Business
• Communication
• Predictive
Compliance Officers are highly professional and help employees and managers see the benefits of following external and internal rules. Many of these workers have a background in accounting, business, finance, or Human Resources.
Average Salary: $77,396
29) Project Manager
Project Managers make changes and solve problems for their organizations. They foster communication and trust between everyone involved in a project and figure out a schedule and a budget that governs it. More than anything, they take broad, murky goals and make them bite-sized and scheduled.
Skills:
• Organized
• Analysis
• Communication
• Inspiration
• Leadership
• Detail-Oriented
• Judgment
Project Managers are continually improving. They may hold trainings and inspect previous projects with other stakeholders to explore successes and failures. These professionals are increasingly in-demand across the globe.
Average Salary: $120,260
30) Political Scientist
Political Scientists research, study, report, and educate people about politics. They inspect ideas, governments, trends, policies, and more. They may be asked to forecast, analyze, and research for a range of organizations.
Skills:
• Analysis
• History
• Research
• Communication
• Education
• Economics
• Objectivity
Political Scientists might work at universities, for polling companies, in political campaigns, among other organizations. They strive for impartiality in their findings. They may specialize in areas like International Relations, Political Economy, or Political Philosophy.