The Origins of Crowdfunding
How Does Crowdfunding Work?
What Are the Advantages of Crowdfunding?
Popular Crowdsourcing Platforms
Building A Successful Crowdfunding Campaign
Back in the day, not everyone had the ability and the resources to start a business. Start-ups would usually use their own money or ask for financial assistance from close friends and relatives. Most entrepreneurs would shy away from banks because of high-interest costs and collateral requirements.
Up to this day, businesses face the mounting pressure of creating a profitable output periodically to cover the interest costs. Meaning, before the business is earning, interest is already eating on profits.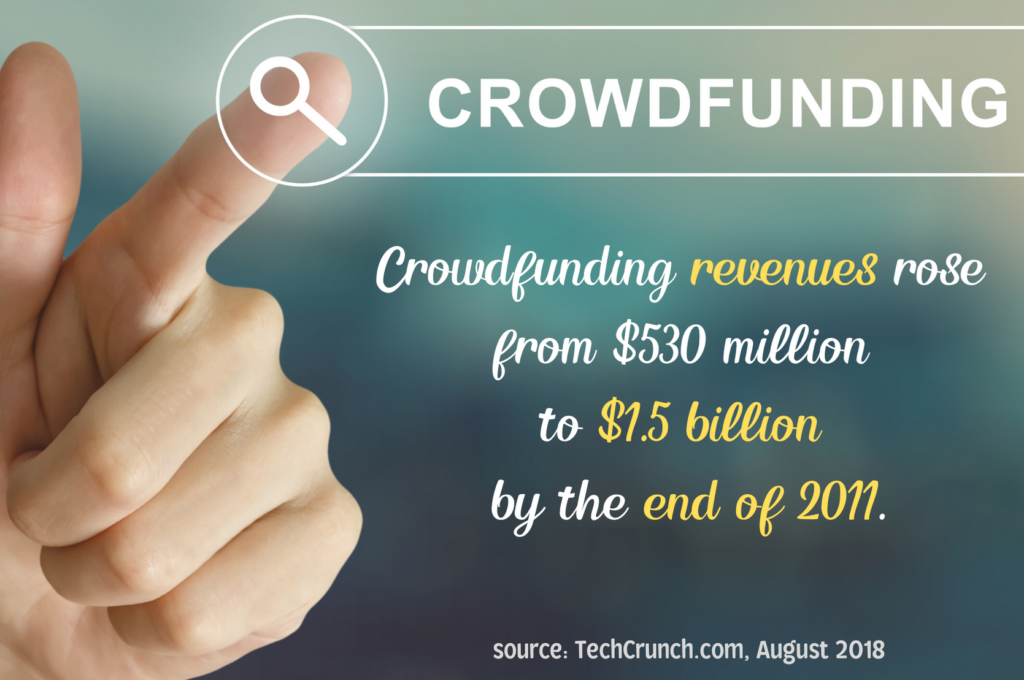 Fast-forward today, the Joe's and the Jane's could start their business with little to no money in the bank. The business landscape is continuously evolving, and along with it is helping start-ups build their businesses, leveraging on other people's money for a particular exchange in return. It is this idea that led to the birth of crowdfunding.
The Origins of Crowdfunding
While the origins of crowdfunding dated back in the 1700s, it was in 1997 that it was first successfully introduced to the public. Marillion, a famous British rock band, asked their fans online to fund their comeback tour. This caught wind and inspired ArtistShare to become the first legitimate crowdfunding platform in 2000. Soon after, several other crowdfunding sites have also started to emerge.
In 2009, crowdfunding became a 'hot ticket' for aspiring entrepreneurs to validate, showcase their ideas, and get financial assistance. Indiegogo and Kickstarter have segmented themselves as crowdfunding leaders in this industry, gaining an extensive network and exposure. Crowdfunding revenues ballooned from $530 million to $1.5 billion by the end of 2011. It has delivered impressive results in the succeeding four years after that.
With a growing industry on hand, then-President Barack Obama signed the Jumpstart Our Business Startups (JOBS) Act in 2012. The aim of this 'crowdfunding bill' is to legalize equity crowdfunding and relax the regulations levied on small businesses, including the ban imposed on soliciting financial assistance from the general public.
To this day, crowdfunding is becoming a preferred route for small start-ups to gather funds from a wider audience with little risk involved.
How Does Crowdfunding Work?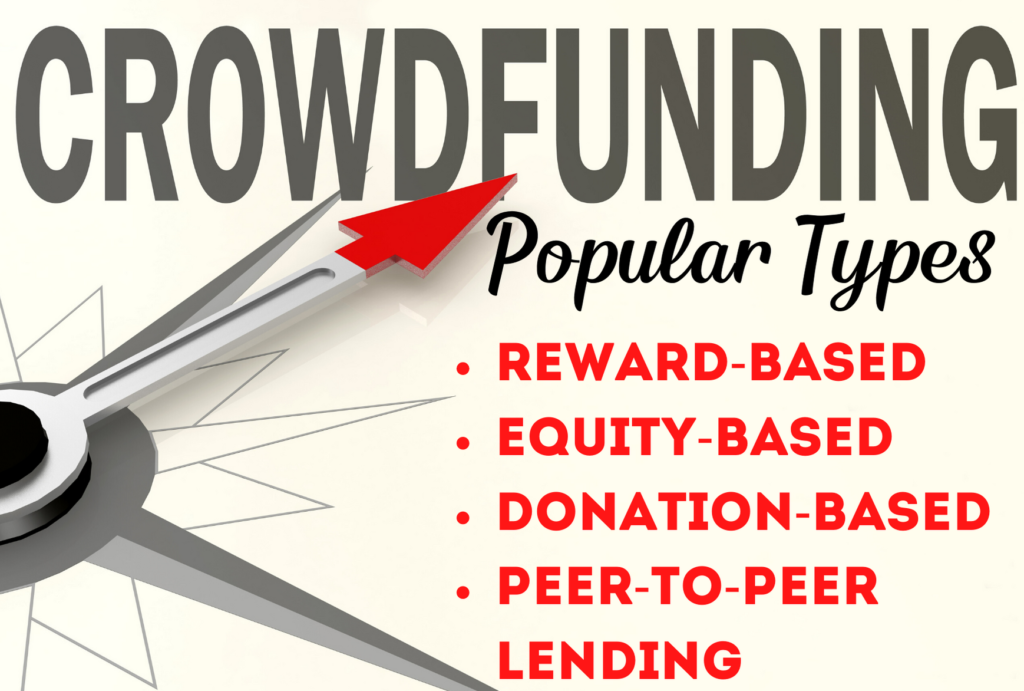 Crowdfunding is a process wherein an individual would ask for money from a larger crowd with a promised exchange. There are four popular types of platforms crowdfunding sites use:
Reward-based
This type of crowdfunding is commonly used in Indiegogo and Kickstarter, wherein the pledger gets a particular product in exchange for backing up the campaign.
For example, you are selling a device. For every bracket of pledged amount, the pledger expects an exchange in return after the X period. So, when the crowdfunding period for the campaign is over, the start-up delivers its promised exchange to the pledger.
Equity-based
For this type, an investor gives a specific portion of their company in exchange for the pledges. It's like this: Instead of anticipating a reward, the pledger will get a return of investment (ROI). Technically, the pledger immediately becomes an investor for the company sharing the same rewards and risks involved.
It's similar to purchasing shares from a legitimate company—except that you're purchasing shares from a start-up company (with a lot of potentials). If you decide to give up your share of the business in the future, you have the option to sell it to other interested investors.
Donation-based
For this type, supporters freely donate the money, expecting nothing in return. This kind is usually employed for charitable causes. Sites like GoFundeMe allow organizations and schools to earn money for charitable causes such as the recent massive wildfire in Australia.
Peer-to-Peer Lending
People often shy away from taking loans from banks because of stringent requirements. This is where peer-to-peer (P2P) lending becomes an excellent alternative. It's a crowdfunding success because it allows people to borrow and lend money outside the typical bank setting. Lenders who are willing to risk their hard-earned money to 'strangers' can build their portfolio and get higher interest rates compared to those offered in the banks.
Sites like Kiva, Prosper, and Lending Club are legitimate sites using this platform. Mintos is an excellent P2P site specifically geared for small investors. Just as banks earn money from investing in businesses or consumer credit (think credit card spending), P2P lenders also earn a sizable amount of money depending on the loans they give. The lender can choose to cash out on earnings or reinvest their earnings to earn more money. After all, compound interest is the key to long term investment success.
What Are the Advantages of Crowdfunding?
Crowdfunding takes a budget-load out, such as mass marketing, media, and yes, bank fees. But that's not all there is to its success.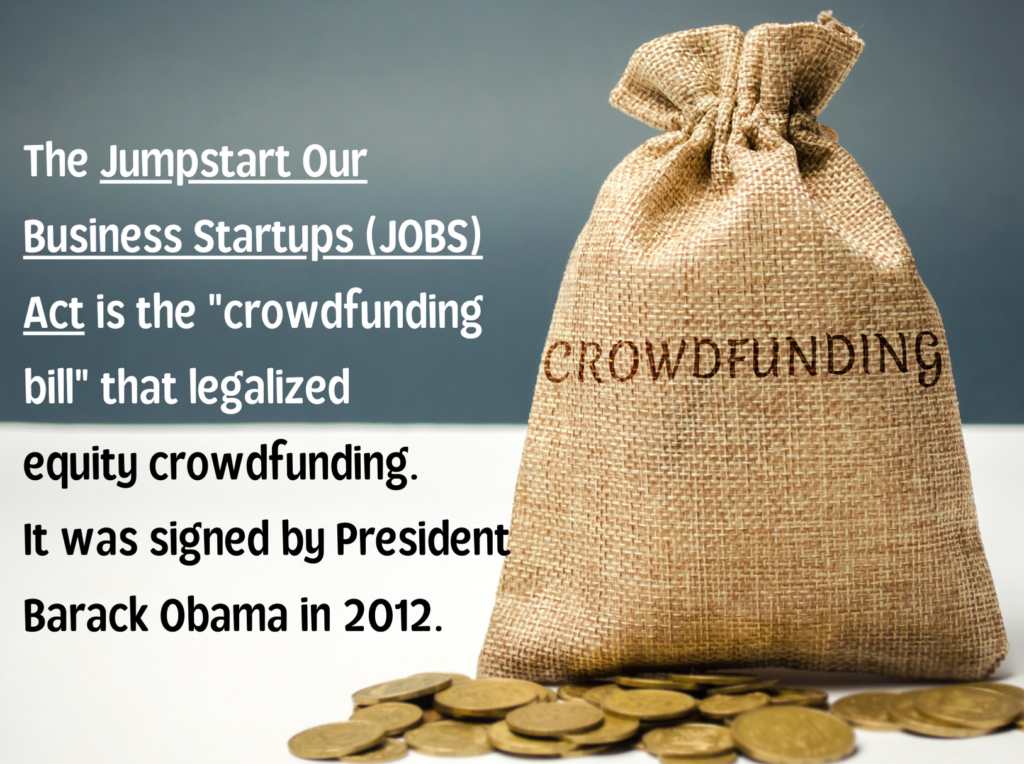 It creates opportunities for businesses to engage funders using an existing platform. More businesses are emerging, thanks to crowdfunding. And small start-ups love the benefits. Every year, crowdfunding is expanding with a growing crowd of backers and contributors. Moreover, individual campaigns earn more money as the years go by.
Popular crowdfunding sites already have a pool of interested active investors. Therefore, individuals or start-ups who want to pitch their ideas have immediate access to these investors. They understand that the risks are less, and the chances of revenue are better!
On average, people visiting Kickstarter have a high interest in investing. In terms of advertising, running advertisements in these crowdfunding sites are cost-efficient with better ROI than other advertising methods.
Investors backing their chosen campaigns can easily share the story through social media, which increases visibility and engagement. Overall, your campaign gets immediate attention from active investors plus free traffic.
Crowdfunding is a win-win for both the investor and the start-up because of pre-selling.
Pre-selling keeps the inventory just right without having to deal with excess items that need to be disposed of. Moreover, start-ups don't need to think about costly inventory warehouse fees or additional marketing costs just to sell excess products.
This is crucial to keep money coming in instead of it 'sleeping' in inventory. It also allows start-ups to pre-order in bulk from manufacturers, hence decrease the cost per unit. This also results in better profit margins.
Crowdfunding also allows start-ups to leverage on bulk buying while minimizing financial set-backs.
Evaluating Consumer Sentiment on Your Product
One of the reasons most start-ups fail is because of their lack of understanding of market needs.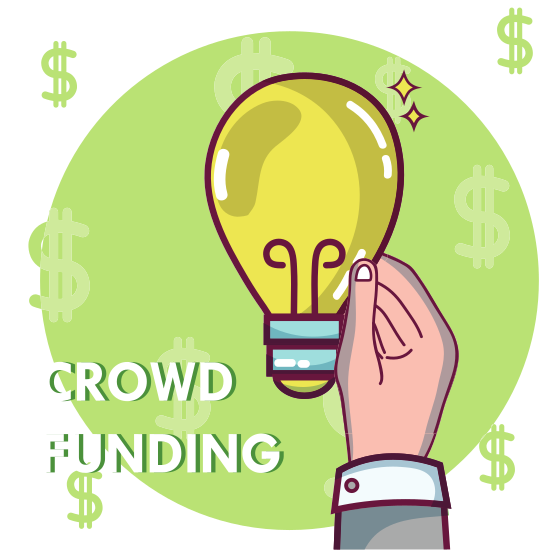 Crowdfunding resolves this by providing the validation and assessment before the campaign's launch (further details below on crowdfunding project launches). If an idea bounces, there's room to make all the necessary adjustments before a full launch (hence the early-bird campaigns that some start-ups deploy).
Moreover, start-ups will get a lot of feedback from interested customers, investors, and the general audience about the product. Since a large population of this group has vested interest in the product, they will give insights as to what they'd like (and not like) about the product. This is an excellent guide to follow to help improve the overall campaign and product experience once it's out.
A study from IBIS World projected business market research spending to go to 22 Billion USD. Compare this with crowdfunding; a start-up can learn about their product's 'marketability' from existing users, cutting down the cost for doing market research.
Easy cross-selling and up-selling
Before diving into the details, here's a little run through about upselling and cross-selling.
Let's say you're going to an Apple outlet to purchase the new iPhone. Upon selection, the salesperson then asks you, 'Would you like the Beats Pill with that? You get a huge discount since you purchased a phone.' Without batting an eyelash, you see it as a steal and purchase the speaker as well.
No, this is not sorcery. It's plain old cross-selling.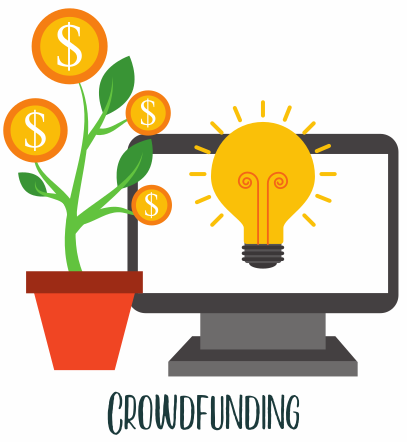 Upon stepping out of the door, you already decided that you're going to purchase an iPhone—nothing else. But through this technique, you purchased MORE than you intended to. This is a powerful tool start-up campaigns can use to earn more by providing other services or products complementary with the existing product.
Say, you're in the same store and still want to purchase the same iPhone. You're a little scrimpy on your budget and settled for an iPhone 6. It's reasonably priced, and it has all the features you'd want on the phone. But just right before purchasing, the sales lady tells you, 'The iPhone 6s has better screen resolution, image stabilization, and longer battery life. It's a small price difference but with better features.' she says with a smile.
So, you ended up convinced and purchased the iPhone 6s instead. What happened there?
This is called up-selling. It's a technique many businesses employ to give upgraded versions of the product for a premium price.
Crowdfunding platforms like Indiegogo and Kickstarter are ideal places to cross-sell and up-sell. Start-ups have unlimited opportunities to profit from selling product upgrades, package deals, and adding a few extras.
If it's a device, there's always a chance to introduce complementary products and upgraded versions of it to existing customers after the campaign is over.
If a start-up decides to launch the second campaign, it can latch on the previous ones launched. This means that there's a growing list of potential investors and clients who would get involved with the start-up's future product launches.
Popular Crowdsourcing Platforms
Kickstarter
Started in: April 28, 2009
Location: Greenpoint, Brooklyn
Creator/s: Perry Chen, Yancey Strickler, Charles Adler
Goal: Bring creative projects to life.
This is one of the well-known crowdfunding sites. With an established audience and brand, start-ups have been able to capitalize on just these two assets. A start-up can create a financial goal with a set deadline for the campaign. Each price range should correspond to certain rewards that pledgers get in return. This 'all or nothing' system means funders won't be charged unless they meet the set amount. If the campaign fails to reach its goal, the backers are not charged, and the campaign will not be charged. It's a good motivation point, creating a sense of urgency for start-ups to develop their projects as they go.
Every campaign needs to be approved first before launch. Successful start-ups are usually charged with 5 % out of the total amount raised with 3-5% for other miscellaneous fees.
Let's take into account how Matthew and Elan have successfully launched a crowdfunding project on this platform.
Matthew and Elan had a great idea of bringing a unique card game into the market. Matthew Inman, one of the pioneers of Xbox, partnered with Elan Lee, a famous digital cartoonist with a large Facebook fan base, to create the Exploding Kittens.
The idea is to make the game entertaining when played with someone using a unique deck game strategy. With just one catchy marketing video, Exploding Kittens became a sensational hit. This card game project accumulated $8,782,571 in pledges coming from 219,382 backers. They have since branched into creating other games with varying characters and themes.
So, what did the pledgers get from contributing money to this idea?
For $20 or more, the pledger will get one deck of cards of the Exploding Kitten (appropriate for seven years old and up). For $35 and more, the pledger will get one adult-themed NSFW deck along with one Exploding Kitten deck. A complete set of decks signed by the creators themselves will be given to those who pledged $100 or more. 'The Deck of Legends' include every reward mentioned above with a custom card made by Elan was given to those who pledged $500 or more.
Fundly
Started in: 2009
Location: Rohnert Park, California
Creator/s: NonProfitEasy
Goal: Provide individuals and non-profit causes to raise money.
Primarily, Fundly is an ideal crowdfunding site for individuals but has since expanded to non-profit causes.
These are two noteworthy features that drew a massive following to this site: a user-friendly platform and an appealing interface.
Start-ups can create campaigns and tell their stories using various mediums such as videos and blogs. Throughout the campaign, start-ups can keep the public updated by adding posts to the page.
It's also accessible for social media sharing using the Facebook OpenGraph. Anyone supporting the campaign by 'liking' or commenting on the post will immediately show in the feed, letting others see how people got involved with the campaign.
It's easy to connect the campaign to various media outlets such as Gmail, Constant Contact, Yahoo, and Survey Monkey to get in touch with interested parties for updates of the campaign.
One of Fundly's successful project campaigns is the OPM 47 Ice Bucket Challenge for ALS. The idea was conceived by the Harvard School of Executive Business' president management class. Dean Rogers, one of the classmates, had an uncle who died after fighting ALS for more than six years. It was during this time that the OPM 47th class decided to raise money through Fundly to help in ALS treatment and research.
Initially, this project aimed for a $10,000 fundraising goal. The campaign closed with a $3,819 excess.
Bonfire
Started in: 2013
Location: Richmond, Virginia
Creator/s: Dushan Nedelkovich, Brian R. Marks, Kevin Penney
Goal: Raise funds with premium custom shirts
It's the t-shirt haven of the crowdfunding space. Bonfire uses traditional t-shirt sales with a fundraising twist.
Using custom-made t-shirts, fundraisers can sell these in their Bonfire page. Fundraisers have full control over the pricing and selling potential of their products.
There are three categories to choose from: personal, non-profit, and political fundraising. T-shirts are a commodity that can quickly adapt a slogan with or without graphic expertise. Individuals who would want to raise funds for a cause can simply create a shirt design using the t-shirt builder. Moreover, individuals can accept additional funds from others who support their cause. As a bonus, individuals who wear the shirts could serve as an offline marketing campaign to build their cause.
From t-shirts, Bonfire has since extended its commodity reach using mugs, hats, and totes, to name a few.
One of the most successful t-shirt fundraising campaigns was done by Women's March for the inaugural National Women's March that happened January 21 in 2017. The merchandise was sold in Bonfire for $25 to $36 per shirt (depending on size).
The campaign ended on September 16, 2018, and reached a whopping $1,431,485 in funding with all proceeds going to the Women's March causes.
Double the Donation
Started in: 2010
Location: Atlanta, Georgia
Creator/s: Adam Weinger
Goal: Raise funds from corporate matching gifts
Double the Donation works as a matching gifts database. It works like a conventional search engine where he or she types in a query and looks into results that interest them. The donor first types the employer's name. The search box autocompletes the search by suggesting possible matches from the search using a drop-down list. From here, the donor clicks the right employer and is directed to a form that he or she needs to fill up.
The platform is relatively easy to use and act upon. As evidenced by the efficient search box, Double the donation is one of the most accurate crowdfunding sites of this type.
Organizations such as the American Society for the Prevention of Cruelty to Animals (ASPCA) have a dedicated page for matching gifts. Aside from indicating how these matching gifts help with the ASPCA causes, the Double the Donation icon makes it easy for donors to check if their companies offer a matching gift. It's also easier for them to work on relevant documents needed using this crowdfunding platform.
Donate Kindly
Location: Atlanta, Georgia
Goal: Free donation tool for non-profits.
Donate Kindly is a crowdfunding site dedicated to year-round causes of churches, non-profit organizations, and schools. It works as a donation tool that these entities can use to embed in their pages. This makes it easier for supporters to donate and encourage others to share the entity's fundraising page.
One of the standout features from this platform is that it stores the donor's information, making it easy for these organizations to reach out to them for updates. It also promotes transparency and trust from the donor since this platform automatically sends through an email saying 'thank you' along with their tax receipts.
Moreover, these organizations pay less in fees while getting exceptional features to facilitate a better funding process.
Indiegogo
Started in: 2007
Location: San Francisco, California
Creator/s: Eric Schell, Danae Ringelmann, Slava Rubin
Goal: To help launch new tech products out even before it hits the mainstream
This is another go-to crowdfunding sits for innovative products. Unlike typical reward-based crowdfunding, Indiegogo offers a flexible option.
Start-ups can still create multiple pledge tiers with corresponding rewards. However, if the campaign fails, the start-up can still keep the funds even if the earnings goal was not met. This would be a great option if any amount of money infused it the campaign could help start the production and fulfill the promised rewards to the funders.
Start-ups can choose to have a fixed-funding option if they choose to implement the strict go or no-go level. Compared with Kickstarter, there's no need for the start-up to go through an application process. Instead, after the campaign, the site charges 5 percent from the total funds earned and 3 percent plus 3 cents for other fees.
NOMATIC Travel Bag is one of the most successful projects launched in Indiegogo. Considered as the "most functional travel bag ever," this campaign was backed by 16,209 backers with over $3,000,000 funds raised. Pledgers can choose from various perks on the right-side panel, depending on the amount pledged.
Patreon
Started in: May 2013
Location: San Francisco
Creator/s: Jack Conte, Sam Yam
Goal: Crowdfunding site for creators
This platform is typically used by visual, video, and audio content creators such as Youtube vloggers, visual artists, and podcasters.
Patreon allows artists to keep doing what they do best. It's a crowdfunding platform that allows donors to keep donating for artists to create creative outputs every month. Fans need to choose a recurring Patreon membership tier to gain access to the creator's content, with each membership level offering a variety of perks. For pledges of more than $3, creators are usually charged the standard 2.9 percent of the total plus the 30 cents.
Patreon is a great site for small projects looking to get their campaigns started through small and recurring donations. However, creators need to have a strong base of followers with quality outputs before publishing a campaign on this site.
Jordan Peterson, best-selling author of "12 Rules for Life: An Antidote to Chaos", is a Canadian psychology professor revered for his radical right-wing opinions. Before his shift in ThinkSpot, Peterson gained massive popularity outside Canada. His content was continuously posted through various social media platforms, including Youtube and Facebook. Through Patreon, he was able to earn $80,000 per month and continue to release valuable content online.
Building A Successful Crowdfunding Campaign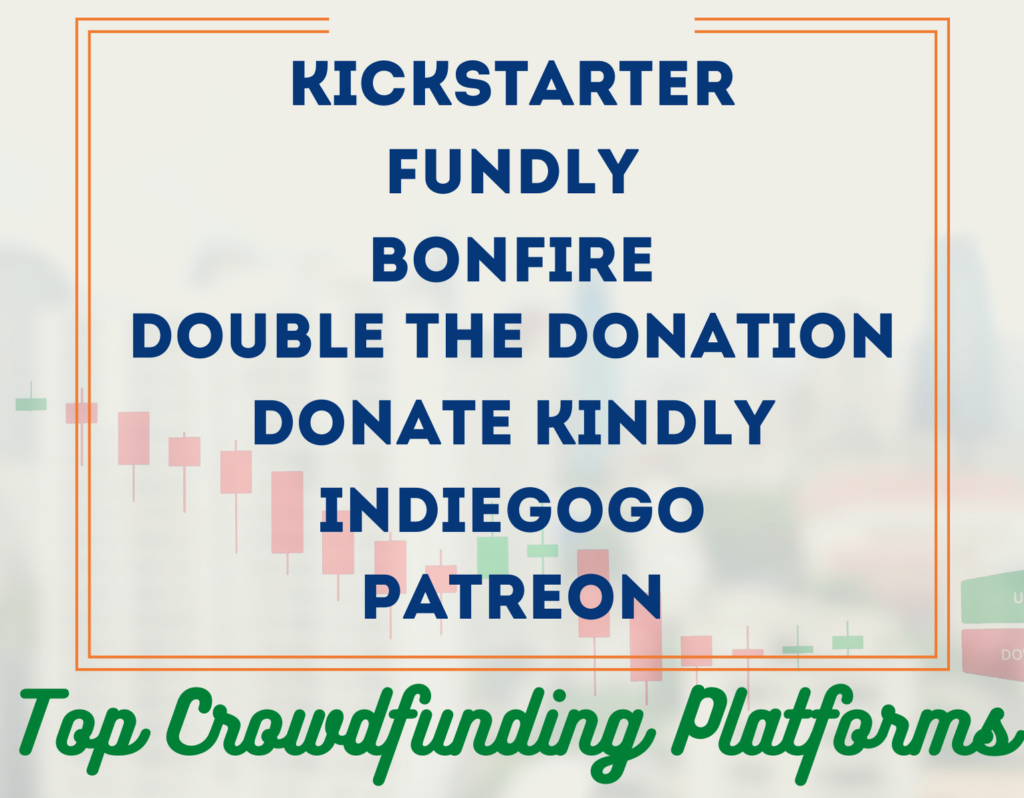 For the Kickstarter site, an average of 37.44% of the projects launched in 2019 was successful. On a good note, successful projects often get higher earnings than projected funds. Exploding Kittens initially aimed for $10,000 worth of funding but ended with almost $9 million by the end of the campaign.
Here are some ways to create a highly efficient campaign to catch attention and get a better response from pledgers or donors.
1. Understand what the market wants. Most successful start-ups in crowdfunding sites understand what drives consumers to purchase a product. Investors and pledgers would not hesitate to place their money on unique products that add value to their lives. Behind each campaign is a well-thought plan that addresses the needs of their target market.
Timing is crucial in building a campaign. The right product that is not on high demand could spell disaster for any campaign.
2. Create at least a quarter of the product in advance. Successful projects usually finish a quarter of their overall goal within two days. Backers should feel confident that the start-up they invested in could deliver. Showing momentum is the key to keeping the attention and interest of the public. It's also beneficial to encourage more publicity from backers by sharing the campaign on their social media and make loyal followers of them.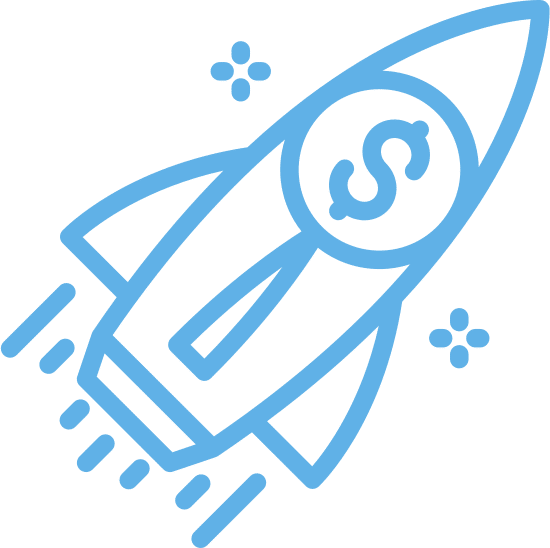 3. Generate a good following before a campaign. Aside from persuasive descriptions and value projections, a vast network proves to be another factor for a project's success. Take it from the Exploding Kittens campaign. Elan and Matthew already have a massive following on various social media platforms because of their works. The transition to launching a crowdfunding campaign made it easier to get a large following of the product because of its influence.
4. Establish goals that are attainable in stages. During the start of a campaign, it's usually challenging to create momentum if plans are not considered in stages.
Strategies should be evaluated in stages, particularly funding. Most successful campaigns start with smaller campaigns and eventually lead to a bigger audience. HYPER by Sanho Corporation, an in-demand Indiegogo favorite, have built their product lines using multiple campaigns. This allows them to grow into various product lines, latching on previous campaign followers. The HyperDrive GEN2: Next Generation USB-C Hub is backed by 8,606 investors with over $1 million in funding. This campaign is still currently ongoing, with various perks between $50 to $267 reward options.
5. Email often. Data from 2016 showed emails got better revenues with up to 320 percent conversion rates. Small 'thank you' notes, appreciation posts, or updates about upcoming campaigns from this list can help promote current and future projects. Email marketing data usually shows better qualitative data on consumer-product engagement and calibrate if engagement efforts are well-received.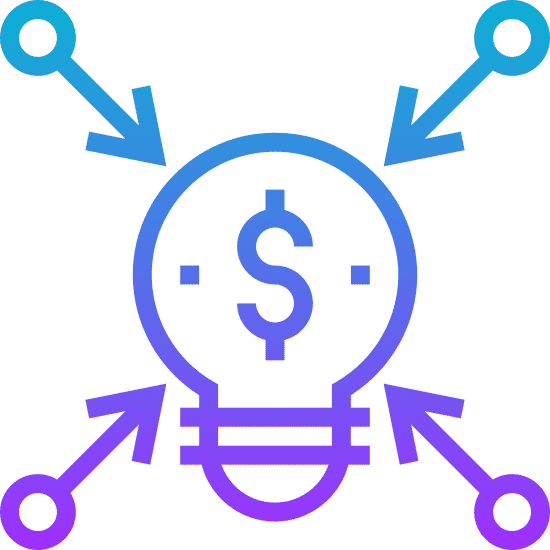 6. Showcase unique products. Competition is stiff in the crowdfunding space. As many start-ups found out early on, advertising to crickets doesn't get much traction. It's an early indicator of a dud.
The public and news will quickly flock onto any new and innovative product. Products offered with similar features as competition usually get diluted from the public eye (unless it's a standout and better option).
Using effective campaigns and understanding the target market's needs, these two combinations should help create a high-value product that consumers cannot ignore. What's more, ideas that have never been done before could easily standout in various media outlets, get a good share of campaign visibility for free, and gather an almost "cultic" following of the brand.
7. Work with a reliable team. Successful projects require a good team behind them. It's not a "one-man show." Working on crowdfunding can feel similar to taking on a full-time job. So, if start-ups are working with colleagues or business partners, there should be a dedicated team to handle queries, update the campaign page, and work on social media.
Most successful start-ups use this strategy: 60 days should be allotted to strategize on the campaign before the launch. Then, another 30 days should be allotted for management after the launch. During these periods, the team should be solely focused on developing and improving the product.
8. Make compelling pricing tiers. One of the reasons many prefer to invest early is because of the perks that go with it. Backers usually get a steep discount from the first launch compared with subsequent ones.
One of the most effective pricing methods is by giving backers irresistible tiers for bulk orders.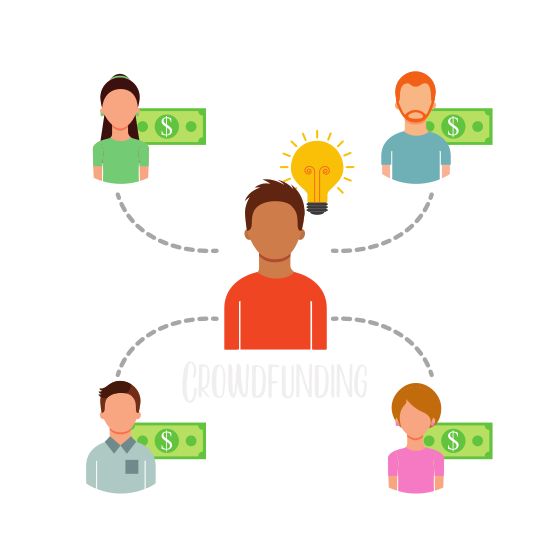 Bundles are also effective rewards for pricing tiers. Exploding Kittens made use of bundles, too, using a standard one-deck set to a complete one with a custom-made gift corresponding different tiers.
If there are no additional products to offer, start-ups could also use bonuses or complimentary passes to meet the team behind-the-scenes.
Start-ups would do well to start with crowdfunding if there's insufficient funding to get a great idea out there. It's an excellent opportunity for start-ups to turn ideas into reality by leveraging active backers and social support groups rooting for the brand.
By eradicating the need for tedious bank processes, crowdfunding also offers an opportunity for emerging start-ups to innovate and create highly valuable products for a better quality of life for the intended user.
Effective campaigns usually fulfill these guidelines within a given time span:
Core benefit the product brings to user's life and why it's important
Well-defined target market
Funds needed to complete the project
The unique selling point of the project against the competition
Areas of the project development where the money will be spent on
Presence of backers in case the fund threshold is not achieved
Specific marketing platforms suitable to the target market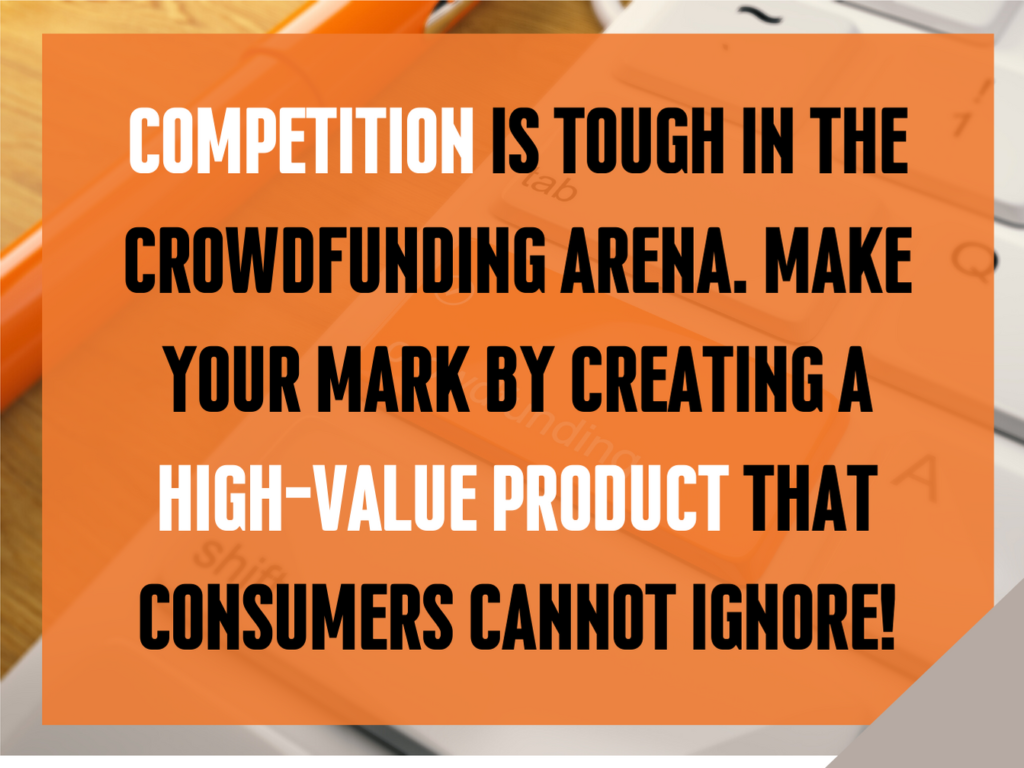 Start-ups that don't have a massive following can start by building influence first. Utilizing blogging and video platforms should help the campaign generate attention to building its credibility before the launch. Getting involved in a niche industry should also help increase the start-up's network visibility.