Shopping can be overwhelming- whether it is online or at a physical store. At most times, Americans find themselves spending way over their budget due to tempting offers. In the US, an average adult spends roughly $17,400 in non-essentials such as apparel, services, and entertainment every single year.
With the rise of online shopping, many downloadable apps have emerged to help consumers to save money. As Americans spend 5.4 hours on their phone daily, shoppers can use these apps to their advantage. These money-saving apps can make your shopping experience better and cheaper by giving rewards in the form of cashback, shop discounts, and gift cards from their participating outlets.
If you're a savvy shopper looking for ways to make your wallet happy, we recommend downloading these apps. All are available for free in Apple and Android devices.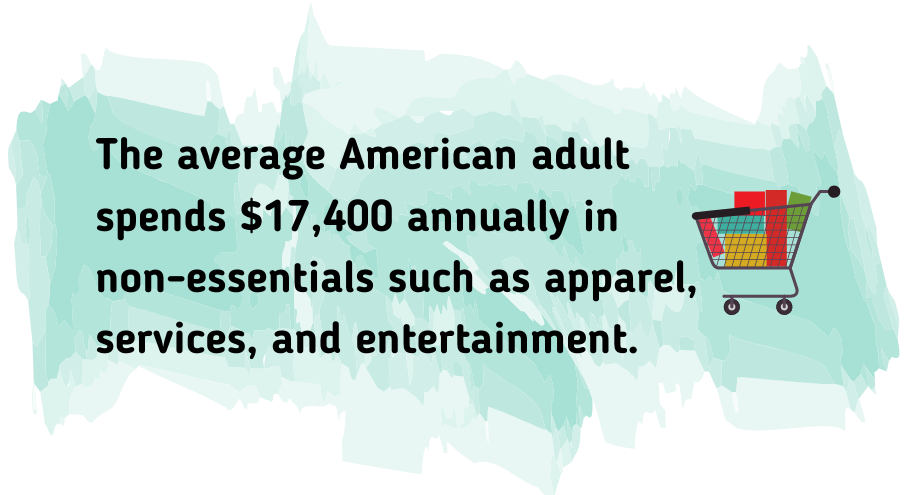 Your mobile wallet, Stocard saves all your loyalty cards in one app. Add these cards in seconds by opening the app and scanning the barcode. At the store, you can get your favorite offers and have your digital Stocard card scanned to avail of discounts and rewards – for free.

Flipp collects all the weekly flyers in your area. Just enter your Zipcode, and all your favorites stores with exciting offers will appear. Use the discount slider to highlight items on sale. Don't forget to save these deals, share your shopping list and discounts to family and friends.

If you want real cashback for your daily online and in-store purchases, check Ibotta. It is one of the best grocery rebate apps today. Use your coupons before they expire or get lost by searching for stores offering cashback. Start buying from Ibotta partner outlets like the typical shopper. To receive your cashback, just scan those receipts and submit them to Ibotta's website. The company will pay you via check or PayPal.

This app does not require coupons, scanning receipts, promo codes, or clicking on a particular button. Dosh works by giving you a cashback after you shop at their partner brands and retailers. Dosh allows you to claim your cashback without the usual hassles involved. All you have to do is link your credit card, and a list of databases for discounts and money-back offers is displayed. After you shop, points will be added to your Dosh Wallet ready for cash out via direct deposit or PayPal.

What's a better way to save money on shopping than comparing store prices? ShopSavvy works by pointing your mobile phone camera to the barcode to see both online and local retailers selling the product. Aside from price comparison, shoppers can check for user reviews, deals, and discounts of the scanned item. A search tool is also available for specific products without QR codes.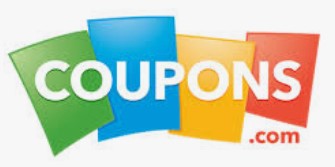 Coupon.com is one of the oldest coupon sites on the web. You can save a lot from this money-saving app. Aside from an extensive database of special offers and discount codes, it also offers promos and cashback opportunities. Shoppers can claim their rewards through PayPal.

SavingStar works by giving cashback on items bought from grocery stores like Walmart, Kroger, Target, & 100+ grocery chains. It offers new deals each week, including Healthy Offers, and allows consumers to avoid the hassles of clipping grocery coupons. By scanning your loyalty card at the store, you can redeem your offers. You can cash out your savings in the app's account when it reaches $5.

If you want to earn reward points by doing everyday online activities, Swagbucks is the portal for you. These simple and free tasks include answering surveys, using their search bar, playing online games, and watching entertainment videos. All these activities are converted into points. The money-saving app adds up these points for a cashback in your PayPal account. You may also redeem it at Amazon, Target, and Walmart as gift cards.

One of the most famous shopping portals on the web is Ebates. The now-called Rakuten app also offers cashback on eligible purchases. Get paid via PayPal or check every time you shop at one of their 2,500+ participating stores. There are also daily deals, promo codes, and rewards available for members only.

BeFrugal is a free cashback, coupon, and deal app. It offers high cashback rates of up to 40%. The app provides coupons and featured sale items that you can purchase from 5,000+ member stores. BeFrugal pays these incentives through PayPal, Venmo, gift card, or direct deposit.

Complete simple secret shopping missions at local stores and get payouts from Field Agent. Shoppers must complete the available daily jobs in the app, like checking food displays at a local store or a video review of an item they bought. It takes an average of 10 minutes to finish one job with a payout range of $3- $8. The money will reflect after 48 hours and can be sent directly to your PayPal account.

CoSign gives you commissions by making your photos "shoppable." By sharing your trendy looks on social media and tagging the products. You can get rewards every time your followers interact and make purchases. CoSign monetizes your social images and gives you 5% to 30% on brand commissions.

When you purchase through popular stores like Walmart, Best Buy, and Kohl's, you'll get a cashback from Cash Direct Club. Formerly called Affinityy, shoppers can earn a $10 cashback when they refer friends to sign up and purchase as well. The company pays shoppers' incentives via check or PayPal. You can also get a $20 bonus for opening a new account!

Shopkick works in both online and offline shopping. Get rewards points called Kicks by doing simple activities such as watching online videos, walking in at the physical store, or shopping online at their partner stores. These can be exchanged for discounted goodies or gift cards in Amazon, Target, and many more.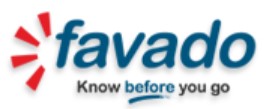 With Favado, shoppers can compare deals from different stores so they can find savings before they make their trip to the store. It also allows shoppers to search for a product, and the app displays where that item is on sale nearby. Shoppers can also enable notifications for new promos or add their stores to the "Add to List" of prospect stores.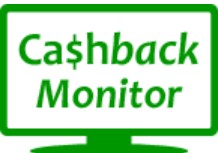 CashBack Monitor searches for every shopping portal in your area, but this app works more than a search engine. It compares your earning rates to take advantage of the best cashback rewards possible. Aside from credit card points and cashback in online purchases, globe-trot shoppers can also earn travel miles.

Earn rewards by taking pictures of your ReceiptPal receipts. Aside from merely scanning these receipts, shoppers can also earn points for linked Amazon and email accounts. Get 100 points for every four paper receipts, and with 2200 points, you can redeem gift cards from Best Buy, Target, or Visa, among others.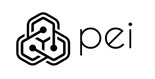 If you are into cryptocurrency for cashback, then Pei might suit you. Using Bitcoin, shoppers will be paid for their regular spending at their participating retailers. After linking your debit or credit card into their account, you can start shopping and refer friends for additional points. Compared to others that take hours to days before cashback rewards, the Pei cashback happens in seconds.

A receipt scanning app, Fetch Rewards is similar to Ibotta. Shoppers can scan through the app to view cashback offers. This rewards app does not care where you shop as you can upload receipts from grocery stores, convenience stores, drug stores, warehouse club stores, liquor stores, and more. To claim your offers, all you need to do is scan the receipt.

Retail Me Not works like a coupon app. It gathers coupons from retail and online stores. With a wide range of categories from beauty products, clothing, electronics, health, and travel, to name a few, shoppers can save a large amount of money using its discount codes.

Fans of online shopping will undoubtedly enjoy Wikibuy's helpful money-saving app as credits earned from purchasing can be redeemed for gift cards. Shoppers can browse stores, scan product barcodes, and check for cheaper products elsewhere with your matching reward points. With a list of better deals and latest offers, Wikibuy ensures that shoppers are getting a better price for their item.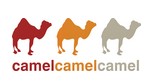 Amazon is the country's most popular shopping app, and CamelCamelCamel is a price tracking tool for this site. This money-saving app can work through a website or browser extension. With this app, users can check for every single sale item on Amazon with details and price history.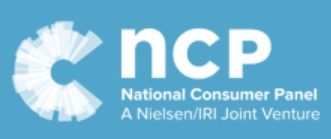 Looking for an app that pays you to shop? US exclusive National Consumer Panel is an exclusive grocery shopping app that has you scan product barcodes and complete engaging surveys to earn points. These points are redeemable for gift cards, merchandise, and more. All members are automatically qualified to join in the sweepstakes for more opportunities.

Similar to Swagbucks, MyPoints rewards you with points when you complete a variety of activities. With more than 2000 different retailers, MyPoints allows you to earn points from reading emails, taking surveys, playing games, and shopping from favorite retailers. Rewards are redeemable via gift cards, and new members can also earn $10 as a sign-up bonus.

HoneyApp is a browser extension. It allows you to redeem gift cards when you buy an eligible online item from Honey. The app also helps shoppers avail of the lowest available price online, like Wikibuy. Earn 'Honey Gold' from over 4,500 participating stores. It's a 20% cashback, depending on the outlet. You may also receive an Amazon gift card after accumulating enough points.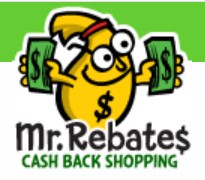 This money-saving app can let you earn up to 30% cashback when you shop in their online portal. Mr. Rebates offers weekly deals, store of the week promos, and bonuses for new members. Through their excellent referral program, shoppers can have 20% of every referred members' cashback for life.

Create a weekly grocery list in this app and determine if the items are on the cash incentive list of the store. Shoppers just need to sign up at Checkout51 and browse their offers. Once you've bought the products either online or at any physical store, you can upload your full receipt and wait until your balance reaches $20, which is their minimum amount for cash out.

TopCashBack only works for online purchases from over 4,000 retailers. It allows you to earn cashback from best deals with several payout methods. While it takes weeks to redeem the payout, shoppers do not need any minimum accrual, unlike most money-saving apps. For an avid online shopper, this waiting time for a substantial percentage is a bargain.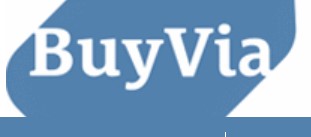 Check for coupons offered and compare prices from different retailers on BuyVia. Do it by searching for exciting deals in your area using the QR code scanner or popping a term into the search tool. If you want to know the current offerings from Amazon, Macy's, Walmart, and other stores check these popular stores directly from the app.

Shop online, take surveys, or watch videos while getting paid. Quickrewards has got you covered. Their fast customer service can pay its members within 24 hours. It is one of the best and oldest reward sites around. To sign up, all you need to do is create a free account and select at least one Quickrewards Program.
The Bottom Line
Without all these apps in the market, shoppers will be missing out on some easy saving and earning potential. It may not be a significant amount for an American family, but it is still a decent one. Make sure you do not spend more if you're serious about saving money. As long as no one goes overboard when purchasing discount items and new sales, there's a big chance that you can save extra money for the rainy days or spend on your future travel plans.