In today's world of higher education college students are facing more expenses than ever before. Tuition rates continue to rise, high dollar student loans have become all but ubiquitous, and college textbooks are notorious for breaking the bank. Consequentially a level of financial savvy is required of college students to navigate these challenges in order to make the best decisions.
Thankfully the growth of higher ed industries has spurred new opportunities for college students as well. College students today can pursue a staggering number of scholarships that simply did not exist ten years ago. These scholarships range from truly unique opportunities with sky high financial awards to very basic options with payouts of just a few hundred dollars with little to no requirements for eligibility.
Prerequisites of the former are usually steep, and require certain qualifications of applicants such as commitment to an area of study, a certain socioeconomic status, or the completion of a more demanding application process. On the other hand there are hundreds if not thousands of smaller scholarships that allow any college student to apply. The financial incentives of these are certainly lesser by comparison, however a student is free to apply to many of these in order to multiply the rewards.
In this resource, we will explore fifty great scholarship opportunities for college students to help you save money, and perhaps, pay for college entirely. We cover the standout scholarship opportunities–a combination of more demanding and open-application scholarships, as well as some of the more unique options that will highly benefit anyone in the area of their niche. While not an exhaustive list, this guide will bring you up to speed on some of the best scholarship opportunities to save you money in college, so you can enjoy the experience without endangering your bank account.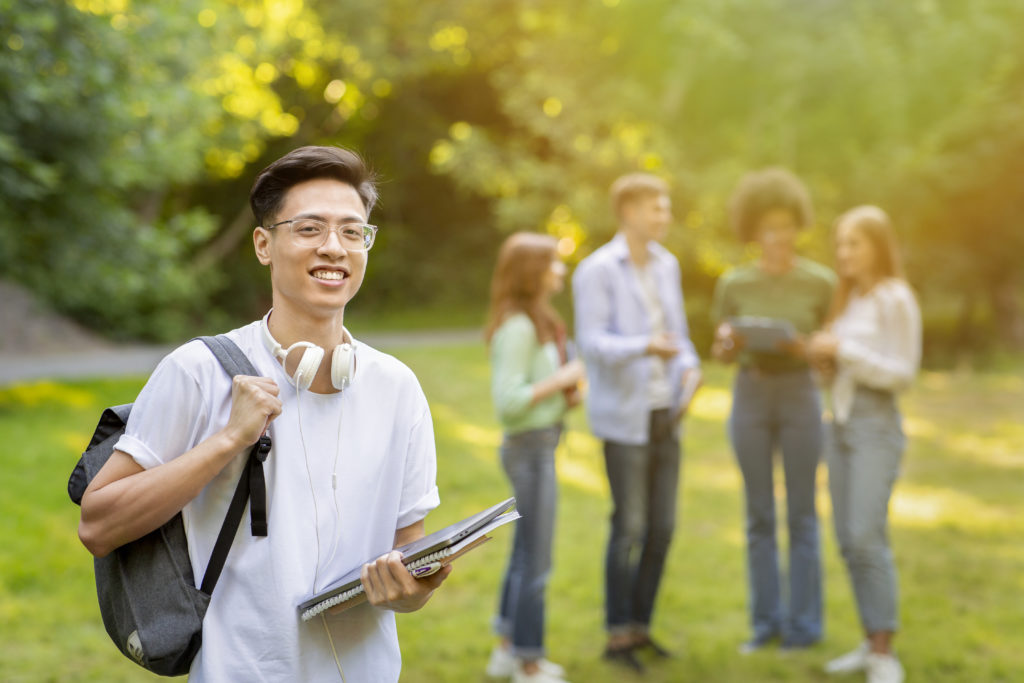 High-Dollar High-Competition Scholarships
The Davidson Fellows Scholarship
Recognized by Forbes as one of the most prestigious undergraduate scholarships, applicants should apply if they have demonstrated academic excellence in a representative piece of work–be it scientific research, a work of art, or a community outreach project–in order to earn eligibility for the enormous scholarship awards of $10,000 to $50,000.
The GE-Reagan Foundation Scholarship Program
This scholarship program awards high school senior recipients with an award of $10,000 to be renewed yearly given adherence to the program's standards, totally at $40,000 by its completion which is designed to fulfill the financial requirements of a four year program.
VFW Voice of Democracy Competition
This scholarship opportunity is open to high school students ages 14 to 18 years old, and awards a whopping $30,000 to the winner, who provides the strongest audio-format essay given on the topic of democracy and patriotism.
Dr. Pepper Tuition Giveaway
Listen to these scholarship numbers: $100,000 for first place, $20,000 to runner-ups, and a $5,000 consolation prize. For many students these prizes are nothing short of life changing, and applicants (ages 18-24) must simply provide a write up of a personal goal and if chosen will be flown to a college championship game to participate in a mini-game where participants can win big.
The Elks National Foundation Most Valuable Student Scholarship
While highly competitive, this scholarship competition represents the Holy Grail for many high school seniors. Applicants will be judged on financial need, leadership, and scholarship; after progressing through several tiers of the competition will be awarded accordingly: two first place awards of $50,000, two second place awards of $40,000, and two third place awards of $30,000, and fourteen finalist awards of $20,000, not to mention 480 runner-up awards of $4,000.
The Atlas Shrugged Essay Contest
High school seniors (or current college students) with the gift of gab should consider directing their skills towards an essay concerned with the themes of Ayn Rand's work in the novel entitled "Atlas Shrugged," which can land recipients of this scholarship with up to $25,000.
The Cameron Impact Scholarship
Students in their senior year of high school who have made an impact on their communities through excellent scholarship and community leadership should apply for this scholarship, which awards scholarships of $20,000 to $50,000.
Horatio Alger Scholarship Program
The Horatio Alger Foundation offers a large scholarship of up to $25,000 to a college-bound high school senior, who presents a high level of financial need in combination with a history of overcoming adversity.
The Equitable Excellence Scholarship
High school seniors who have demonstrated both academic excellence and reputable community impact should consider this amazing scholarship opportunity, which awards recipients with prizes ranging from $2,500 to $25,000.
Taco Bell's Live Mas Scholarship
The Live Mas Scholarship awards students an impressive $25,000 based on unique criteria less concerned with academic achievement rather than what the program describes as 'passionate vision' which applicants are asked to demonstrate in a short video submission that describes their goals and aspirations.
Coca-Cola Scholars Foundation Scholarship
If your performance in high school speaks for itself then look no further. High school seniors who are at the top of their game academically should consider applying to this scholarship of $20,000, which requires no essay to apply but rather is based more strictly on traditional measures of academic excellence.
The Doodle for Google Scholarship
The Doodle for Google Scholarship awards a whopping $30,000 scholarship, a $50,000 tech package donation to a school or organization of choice, as well as other prizes and notoriety. Students can enter simply by completing a 'doodle' with the desired meaning and written statement explained in the contest's yearly theme.
The CIA Undergraduate Scholarship
If you are a full-time college student and have any interest in working with the CIA then you should definitely consider the CIA Undergraduate Scholarship, which awards students an $18,000 academic scholarship in exchange for recipients accepting a summer job position with the CIA in Washington, D.C.
Foot Locker's Athlete Scholar Program
If you are a high school senior and an athlete who had a reputation for leadership and raising team spirits, then consider applying for this awesome scholarship that awards recipients with an excellent award of $20,000.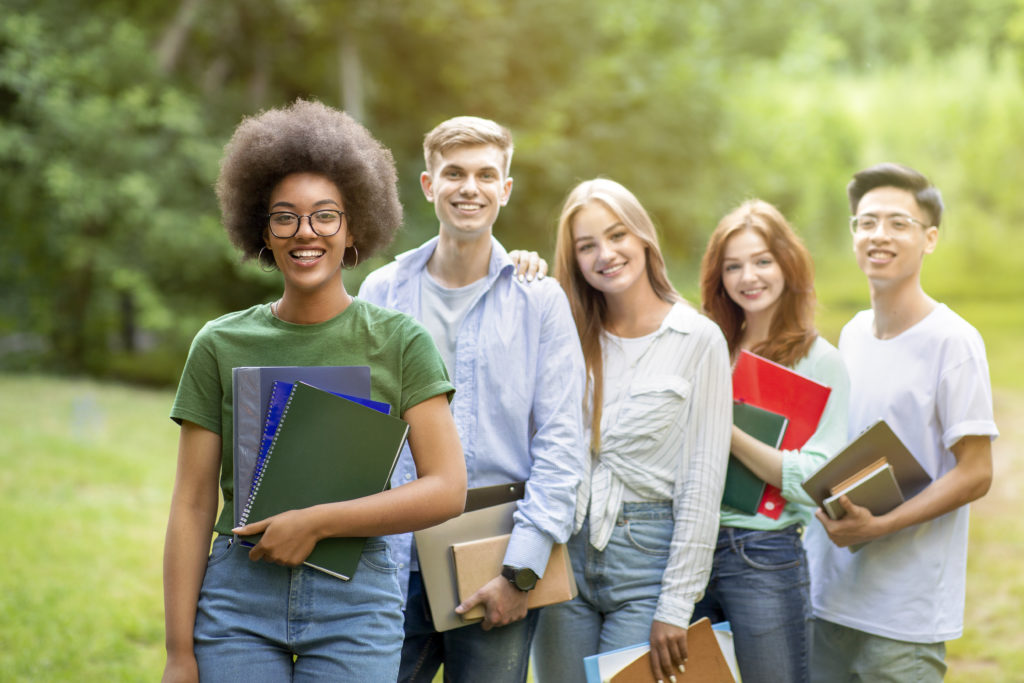 If These Niches Apply, So Should You
The John Gatling Grant Program
Originally started by a Raleigh businessman, the John Gatling Grant awards a whopping $10,000 to $15,000 dollars to college students with a surname of Gatlin or Gatling.
The Steel Internship Scholarship
If college students of engineering or engineering technology are willing to commit to a paid summer internship with a steel-related company, they are eligible for the Steel Internship Scholarship of $12,000.
The NSHSS Foundation Anti-Bullying Scholarship
Students aged 14 years or older who have a strong background in anti-bullying programs or raising awareness should consider applying to this scholarship that awards recipients with $10,000.
The Davis-Putter College Scholarship Fund
College students who are involved in civil justice movements will want to consider the Davis-Putter Scholarship, which grants activist students a $15,000 award to aid in their education and civil justice activities (winners can reapply in subsequent years so long as they continue their involvement in these activities).
The National Potato Scholarship
If you find yourself conducting research that might be of benefit to the potato industry, then consider applying for this scholarship that awards recipients with a $10,000 academic scholarship.
United States Senate Youth Program
The United States Senate awards a $10,000 scholarship to college-bound high school juniors and seniors, who have demonstrated successful leadership in positions of community service, student government, and public affairs. While certainly more competitive than the average cash scholarship, this is one of few scholarships that offers such a large sum to pre-college students.
The After College-AACN Scholarship Fund
Students pursuing a degree in nursing are eligible for the AACN Scholarship which awards $2,500 each quarter (special consideration is given to applicants who pursue a degree in nursing education).
American Hort Scholars Program
If you are considering entering an undergraduate agricultural degree program, then consider applying to the Horts Scholars program to earn eligibility for their cash awards of up to $2,500.
The Alice W. Rooke Scholarship
This scholarship is one of many offered through the National Society of Daughters of the American Revolution (DAR), which awards students with $2,500 to $5,000 depending on the specific terms of the scholarship which is aimed at rewarding students of medical school or nursing school respectively.
The Vegetarian Resource Group Scholarship
The Vegetarian Resource Group awards one $10,000 award and two $5,000 awards to the recipient of this scholarship, whose winners are limited to junior and senior high school applicants who have promoted vegetarianism in their schools and communities.
The National Restaurant Association's Educational Scholarship
The National Restaurant Association awards over $23 million in culinary arts and restaurant management scholarships, and in this scholarship opportunity college students with plans of working in the restaurant industry are eligible for the $10,000 award.
The Alzheimer Foundation of America's Teens for Alzheimer's Awareness College Scholarship
The Alzheimer's Awareness College Scholarship is offered to college-bound high school seniors, who submit a 1,200 to 1,500 word essay on the topic of how Alzheimer's disease impacted their personal lives, their family, and community.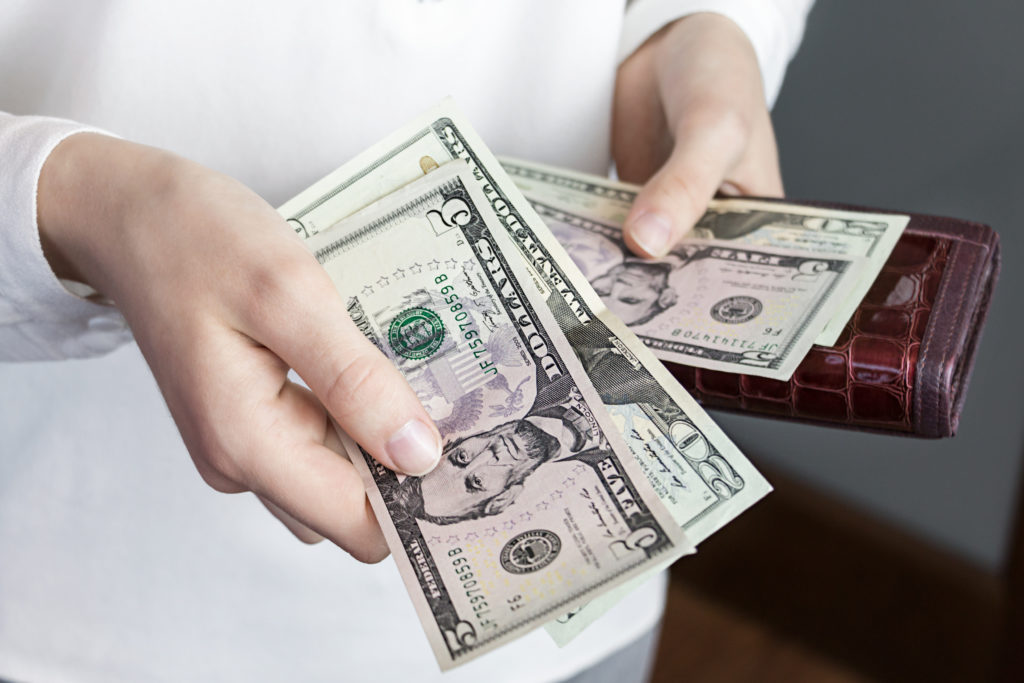 Easy Money: Scholarships Everyone Should Consider
Wells Fargo's College STEPS Sweepstakes
Wells Fargo offers a $5,000 cash prize to high school students or college students in one of the areas of study mentioned here, however this scholarship offers one of the lowest barriers to entry and allows high school students of all ages to start applying as early as freshman year.
The Unigo Scholarship
"Imagine a historical figure is brought back to life. Who is it? What's their favorite mobile app?" As long as you are 14 or older, you can submit your answer to this question (in 250 words or less) to be considered eligible to receive the Unigo $10,000 scholarship.
The Courage to Grow Scholarship
Juniors and seniors in high school as well as college students with a GPA of 2.5 or higher can apply to win this scholarship each month, which awards $500 and can be awarded to the same student multiple times over many months.
The Boren Award of International Study
The Boren Award of International Study is awarded to fund an undergraduate student's study abroad in world regions critical to US interests, and ranges from $8,000 to $25,000 depending on the duration of travel plans.
Niche's "No Essay" Scholarship
Representing one of the easiest options for a quick scholarship around, and simply requires applicants to have plans for college education and by completing the simple account making process here. The scholarship awards $2,000 once a month to an applicant selected at random, who is free to participate in drawings as well.
The CaptainU Student Athlete Scholarship
The CaptainU Student Athlete Scholarship awards $2,000 quarterly to a college student athlete, who wishes to take their sport to the next level, and entails a remarkably simple application process.
The DoSomething.Org Campaign Scholarship
Dosomething.org offers a range of college $2,500 scholarship opportunities, which students can enter simply by completing certain community service activities, some of which are facilitated directly through the site and can be completed in just minutes.
The Golden Key Society International Honor Society Scholarship
The Golden Key Society doles out around $500,000 annually in scholarships and grants to its student members; and to become eligible is relatively easy–just hop over to the website and check if you qualify to become a member, as membership is the primary requirement for grant and scholarship awards alike.
The Nitro College Scholarship
The $2000 Nitro College Scholarship is an excellent scholarship opportunity with a very small barrier to entry–just answer a few questions on their website to apply and cross your fingers for a little luck.
The Jane M. Klausman Women in Business Scholarship
This scholarship awards successful female students of any age with high dollar scholarships of $2,000 to $8,000, so long as they are enrolled at an accredited university in one of the following areas of study: accounting, economics, finance, business management, marketing, human resources management, international business, or any field of entrepreneurship.
The Sport Facts Scholarship
If you are interested in sports statistics then do not miss this $1,000 scholarship opportunity–with no GPA requirements all you need to do is to fill out this application about your interest in sports statistics which takes all of 30 seconds.
The Race Entry Scholarship
Here is another super simple scholarship opportunity open to any student who has run in a race; simply hop on over to their website and give your reason for running in a race in essay form in order to become eligible for their $500 scholarship prize.
The "You Deserve It" Scholarship Sweepstakes
This opportunity is just too good to ignore. You can earn a scholarship while searching for other scholarships: Scholarshipowl.com offers the "You Deserve It" Scholarship, which awards a $1,000 prize to its recipient with the only requirements being membership to the website and college enrollment.
The Cappex Easy Money Scholarship
When the phrase "easy money" is in the name of the scholarship itself, you should probably pay attention: take one minute to fill out this brief application for eligibility to win the $1,000 scholarship. 
Unique Scholarships with Unique Awards 
The Starbucks College Achievement Plan
Starbucks offers its employees who have not yet earned a bachelor's degree a unique opportunity: a fully paid for first-time bachelor's degree through Arizona State University's online program offerings.
HireaHelper Skilled Trade & Technology Scholarship
Four times a year, this program offers a $2,000 award to anyone pursuing a college education in the area of a high-demand skill listed on the program's page.
The Create-a-Greeting-Card Scholarship
This scholarship program is open to any high school or college student and is based purely on creative ability to make an original greeting card. Despite the simplicity of the premise, the scholarship awards students with a whopping $10,000.
Dick's Sporting Goods Foundation Sports Matter Scholarship
If you are a college-bound student who values athletic opportunity, Dick's Sports Matter Scholarship is designed to open doors for you–with awards ranging from purely financial to professional advancement.
Walmart Foundation First-Generation Scholarship
If you are a black student who is a first-generation college student, then consider pursuing this scholarship which provides a cash-infusion of $3,100 for each semester, so long as enrollment continues at a public, historically black university.
The Center for Craft, Creativity, and Design's Craft Research Fund
The Craft Research Fund offers a high dollar award of $20,000 to aspiring artists who submit a research proposal for cultivating a certain craft within the context of cultural significance.
The Burger King Scholars Program
The Burger King Scholars Program is designed to give a leg up to employees and their families, including their children with awarded scholarships covering a gambit of opportunities ranging in competitiveness in award amount–from several hundred up to $50,000.
Duck Tape's Stuck at Prom Scholarship
Who would've thought you could earn a $10,000 scholarship just by getting a little creative with Duck Tape at high school prom. By designing and wearing an original formal outfit made out of Duck Tape you can land some sizable awards listed here in their entirety.
Andy Grove Scholarship for Intel Employees' and Retirees' Children
Intel supports its employee's children by handing out over 400 of these scholarships each year, which will range in award up to $4,000.
McDonald's HACER National Scholarship
McDonald's wants hispanic students to be front and center in the future generations and as such offers a staggering $100,000 scholarship to a student in need of financial assistance in order to set them up for future success.