What Does Working From Home Mean?
The Unexpected Emergence of Telecommuting: A Short History
Why Work From Home?
Downsides of Working From Home
Does Working from Home Pay the Bills?
Amid a global health crisis, one industry (out of a few) has withstood the test of changing infrastructures, gridlock commutes, and staff adjustments: working from home. Also known as telecommuting or making use of remote set-ups for distance working, is now an increasing trend.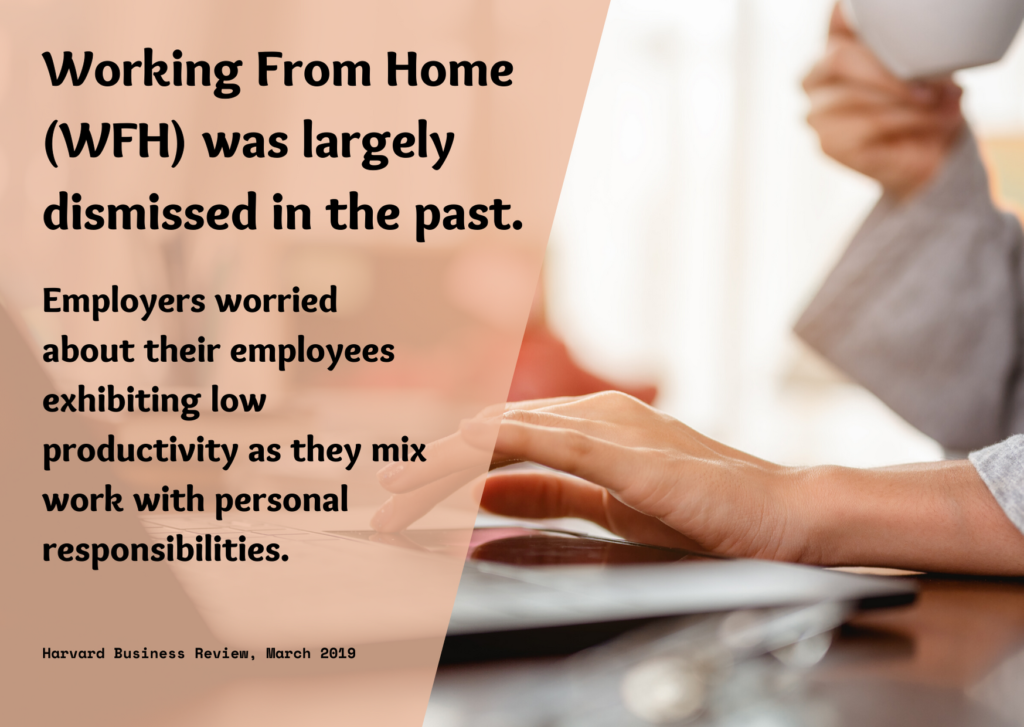 But contrary to popular belief, this much-needed mass transition brought about by the COVID-19 situation isn't exactly the start of its golden age. The number of professionals who are working remotely has been growing over the last few years.
What does Working From Home mean?
The idea of "working from home" brings the hip and carefree digital age to mind. We think about the digital nomads who bombard our Instagram feeds with their travels, usually with a cocktail in the one hand and a Macbook in the other. We wind up thinking about working outside the four walls of an office or the romanticized package deal that gets us to thinking about such a glamorous lifestyle.
Fair enough, but there's MORE to it than just the glamour it seems to represent.
Generally speaking, working remotely is more about the concept of taking your work outside of a traditional set-up, with the notion that you don't have to be at a designated desk or cubicle to be productive. There is also the accompanying flexibility that applies to most work-from-home positions, especially to freelance artists and writers who do their tasks according to their schedules.
The Unexpected Emergence of Telecommuting: A Short History
Just about a decade ago, it was unthinkable to leave the office while getting some work done for anything other than going on official business or attending out-of-town conferences. But the concept of telecommuting isn't exactly new—it has been around since the late 80s and early 90s.
In the past, telecommuting was simply an option for people who needed special arrangements. It would typically be used only by single parents, parents of children or family members with special needs, or those who couldn't travel to work due to health reasons.
Most employers also believed that their employees couldn't possibly tend to their jobs if they stayed at home, even if everything they needed to work was made readily available to them. Without supervisors and managers micromanaging their subordinates, they feared that the quality of their outputs would be sacrificed. In short, the home court theory made business owners think that productivity and effectiveness rates would decline, and quotas would be missed if they allowed their people to take their tasks with them.
Aside from that, the reliable technologies and platforms that we use today for remote work and video conferencing were in the development stages (some didn't even exist yet), meaning we didn't have much of a choice. At the time, video and audio quality could be better, and the internet was unreliable for business set-ups up until five to ten years ago. which also contributed to the skepticism and mistrust of company owners and employees alike.
The Journal of International Information Management's report called "Telecommuting: A new business work style" introduced the concept of working from home in 1994. It highlighted 12 methods to succeed in the pursuit of remote work. This was instrumental to a groundbreaking adaptation of telecommuting in different industries, which guided employers to rethink their existing frameworks to make way for a promising model.
When the 2000s came, more and more Americans chose to stay home to work more than once a week. At present, there is a steady increase in employees who can work from home. According to the World Economic Forum, around 7% of civilian workers in the US (or about 9.8 million out of the 140 million civilian workers nationwide) have the option to work remotely.
With the emergence of a worldwide pandemic, we are expected to see steady growth in terms of work-from-home statistics. It is even expected that the COVID-19 situation can change the employment landscape for good, permanently shifting work patterns and accommodating remote work as a feasible solution for years to come. It could potentially benefit for start-ups because it gets rid of substantial overhead expenses.
Why Work From Home?
Telecommuting is a viable option for those who crave for a healthy work-life balance. You can live a fulfilling lifestyle and accomplish other creative pursuits while still maintaining a good income stream. Go on and pursue the hobbies you always wanted!
A healthy work-life balance contributes to better physical and mental outcomes and generally healthier and happier employees. Incidents of work-related stress and anxieties (which usually lead to a weakened immune system and nervous breakdowns) are usually lower in remote set-ups than office environments.
Because you have the option of working outside of the office, you have the opportunity to take your work with you, even on vacation! You may be on a hammock and miles away from home, or simply get work done at your favorite coffee place – it still counts as some form of downtime!
Those who work from home also have the opportunity to shape their daily routines as they see fit, depending on their projected workloads, they have the opportunity to start their days right. Freelancers usually have more time to go to the gym and exercise or prepare healthy meals early in the day.
Although deadlines aren't magically going to go away, they don't have to deal with toxic co-workers. The recent gossip for hours on end, draining office politics, or an underwhelming work environment that doesn't foster sparks of creativity or productivity.
You can easily coordinate with your team in the comfort of your own space through video conferencing, and end up not wasting each other's time. When things are done virtually, it saves you the effort of having to convene everyone and securing a room for this purpose. Team members are also more focused on the matter at hand and are more conscious of the time compared to in-person conferences.
There is also the perk of not having to dress-up to work and suffer the slow grind of commuting and arriving late at the office; you have the option of showing up to work in your PJs! You also save money because there is no driving or commute involved.
With working remotely, you have more time to spend with your loved ones. You can take your kids to school early in the day, or take care of sick family members at home. You can even savor some alone time if you plan your day right!
Downsides of Working From Home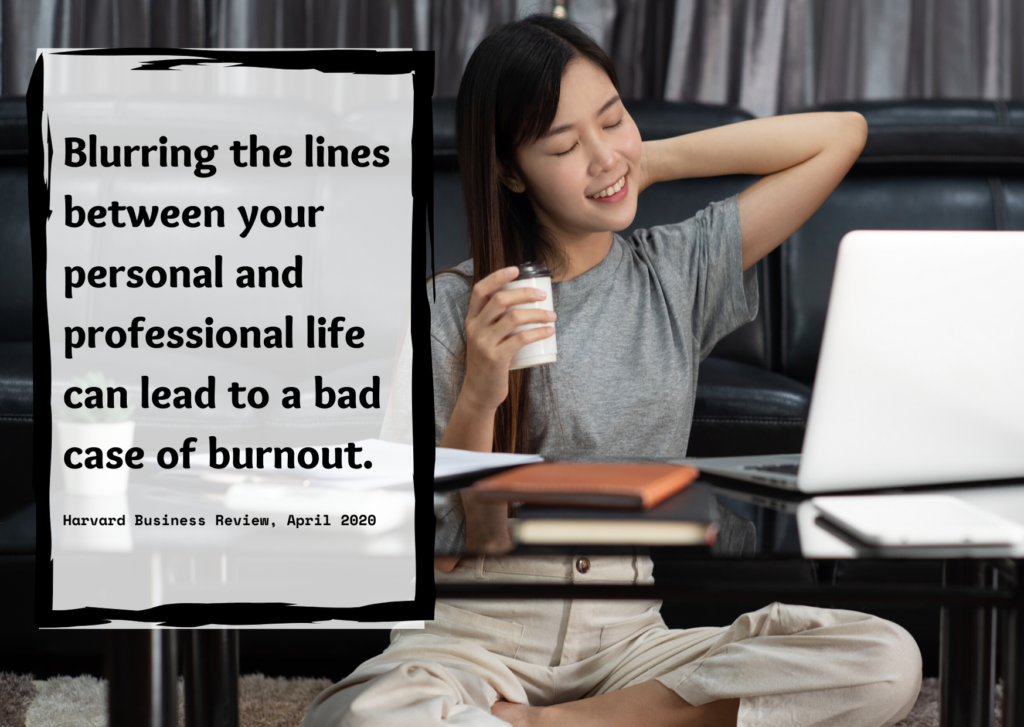 Of course, there may be possible downsides to working from home, such as:
Sticking to your routine can be challenge. Your routine gets messed up because you get an overwhelming urge to stay in bed, thanks to a stressful all-nighter that left you sleep-deprived.
There are days that when just don't have enough willpower to say "no" to another episode of Money Heist, or whatever's on Netflix.
After such a good round of being productive, most freelancers who work from home usually find it hard to unplug after hours, which may contribute to the stress on top of work and accomplishing responsibilities outside of work.
Mixing work with comforting elements at home could backfire, especially if the concept gets old for you. When you blur the lines that separate your personal and professional life, it can lead to a bad case of burnout.
You encounter technical problems, especially when you decide to work in a cafe with great coffee but unreliable internet. If you paid $10 for your latte and received an underwhelming service, then that may decrease your productivity all the more. Now that can be a problem.
Sometimes working in an office gives you a different "work mindset" that conditions you to be more productive. When you get home, you get into a slump that hinders you from pushing yourself to unbelievable levels of efficiency.
You may have limited access to different in-office platforms and resources. Even if the office provides you with a VPN (a virtual private network) so you could access most of your tools outside of the office, there are instances where this can be limited in a remote set-up, to protect sensitive, classified data from leaking.
It is normal to feel isolated from the rest of the in-office group, and the FOMO (fear of missing out) kicks in. Sometimes our trusty co-workers – depending on the types we're stuck with – could help give us the boost we need to go on with our tasks. If you're a fairly social creature who functions well in a group, a work-from-home set up may bore you… A LOT.
Does Working from Home Pay the Bills?
Of course, it can be daunting to look for work-from-home options if you're used to the hustle and bustle of the workplace environment. All the missed interactions, all the chit-chat and social energies that you've been accustomed to since you started working – well, it may take a while to entirely zero in on the fact that you'd have to be alone for the most part.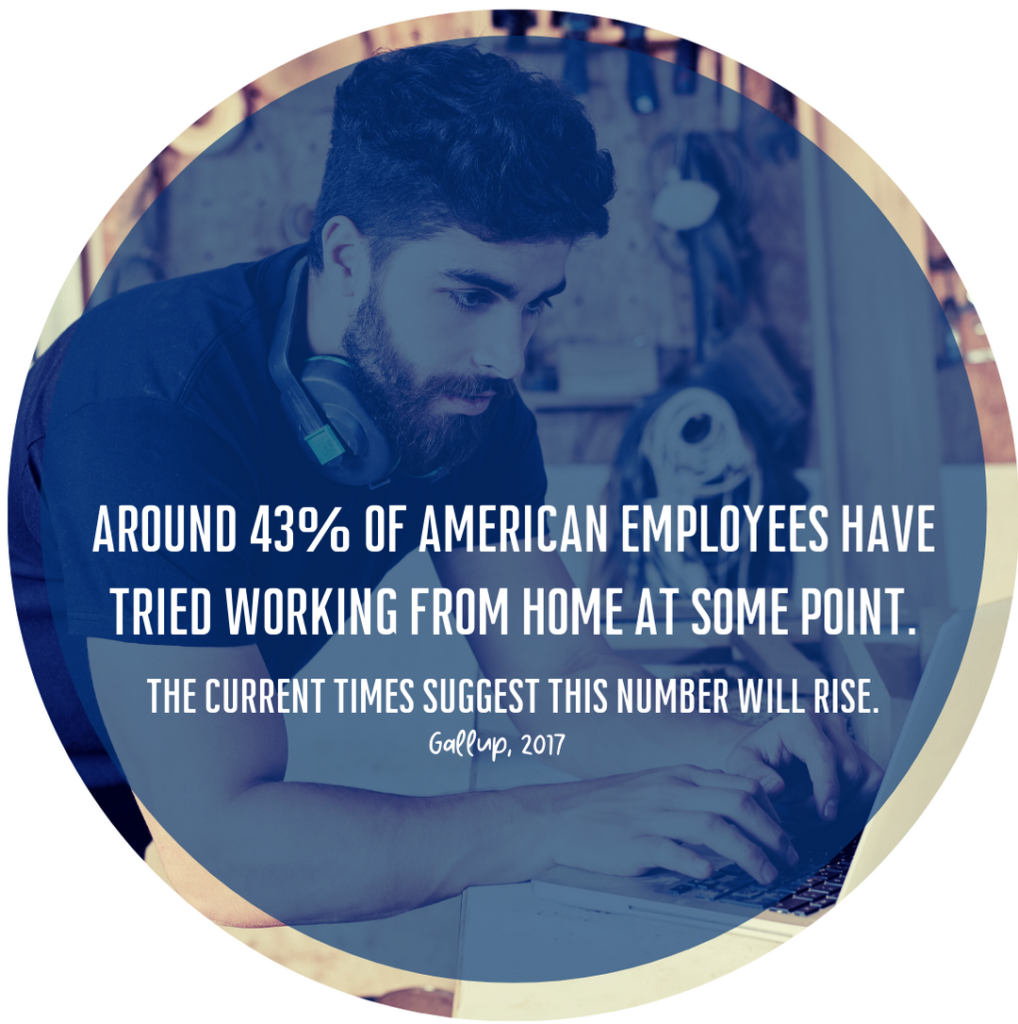 For one thing, not everyone can get in on the online job train, especially employees who work in the service industry. Workers in retail shops, restaurants, and childcare, as well as those who are reliant on the gig economy, are less likely to work online. Especially with the emergence of a pandemic, this particular demographic may have a harder time looking for income sources.
Most likely, those who can work remotely are professionals and white-collar workers who can take their tools and technologies with them at home. App developers and those who are in the tech industry could usually find work-from-home positions that would allow them to accommodate various clients. Freelancers are also part of this demographic, which includes graphic designers, content writers, translators, transcriptionists, social media managers, and virtual assistants. Consultancy services, such as doctors and lawyers who advise clients by the hour, are also a great market. Additionally, managers and supervisors could also opt to work online, provided that their companies would allow and support this set-up.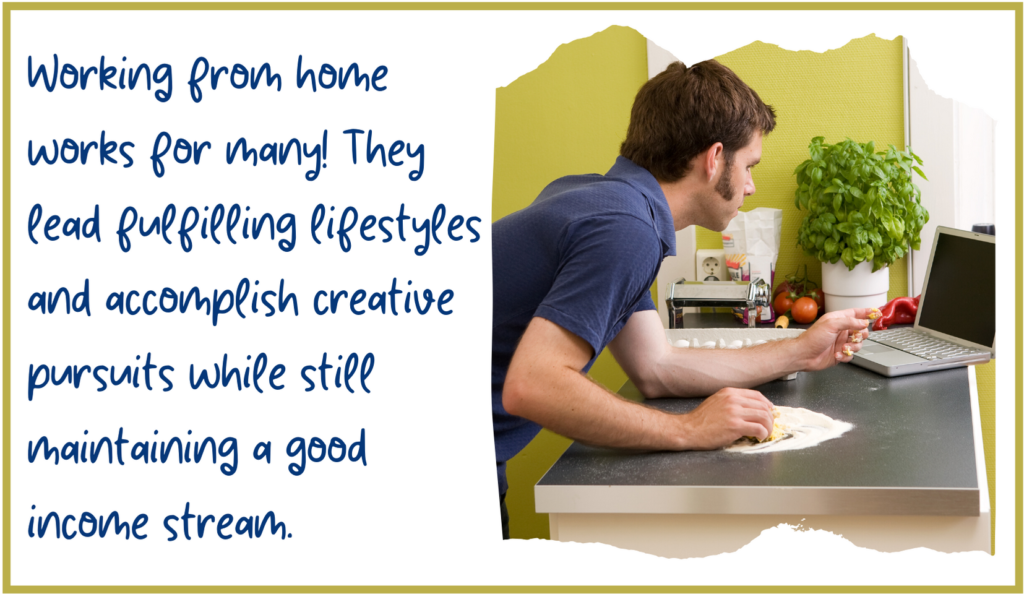 When we talk about prospective earnings, it can be a hard question to answer. It depends on what kind of industry and job you're doing. Typically, the complexity of the task has a lot to do with it. You have the skills needed to get it done (which you're expected to possess from the start. Otherwise, you will be trained for it) and responsibilities attached to it. According to Entrepreneur, here are some jobs that can be done remotely, with their corresponding ballpark earnings:
Entry-level virtual assistants and data-entry specialists earn anywhere between $10 and 15 an hour. Project managers and supervisors with managerial responsibilities can earn as much as $30 to $50 an hour.
Virtual tutors with extensive knowledge or educational backgrounds related to a particular subject area can earn around $12 to $35 an hour.
Data transcriptionists, who are tasked to listen to different audio files and type them accordingly, start earning around $10 an hour and may go up to $25 an hour.
Customer service representatives with excellent communication skills and reliable internet connections are also part of the work-from-home cohort, with most agents earning around $10 to 20 an hour.
Bookkeepers and accountants can start working from home! They can earn as much as $70,000, with a respectable median salary of $34,000.
Social media managers and search engine optimization experts earn around $20 to $50 an hour, but that rate may go higher depending on your experience and specialties. A background in retail and consumer research may come in handy with these jobs.
Taking short surveys and completing small online tasks may not be worth much, but as a way to earn quick, easy bucks, then it may be worth a shot during your free time. You can earn as little as $5 per task or as much as $50. Websites such as Swagbucks and Amazon Mechanical Turk allow you to complete small jobs without leaving home.
Writing and editing gigs are a lucrative source of income, especially with the advent of social media. The pay may depend on a couple of factors, starting from your experience, the writing requirements, your expertise on a particular niche (medical, beauty, fashion, etc.). Typically, writers earn anywhere between $10 and $150 an hour writing different articles and website copies. Grant writers, who are on the higher end of the spectrum, earn up to $67,000 a year writing compelling and convincing request letters for different organizations.
Programmers and web developers can charge $50-70 an hour for their expertise. Some of these tech professionals even rake in $55,000 to $170,000 a year building websites and doing all of the back-end magic.
Consultancy services are also a hot market in terms of online work, with experts from different fields earning $20 up to almost $300 an hour for professional help with specific knowledge bases.
Animators and digital creatives can earn at least $25-$30 an hour, creating visual effects and different media for TV and movies, as well as video games and other projects. They can earn more than that, even as high as $100 an hour for bigger companies.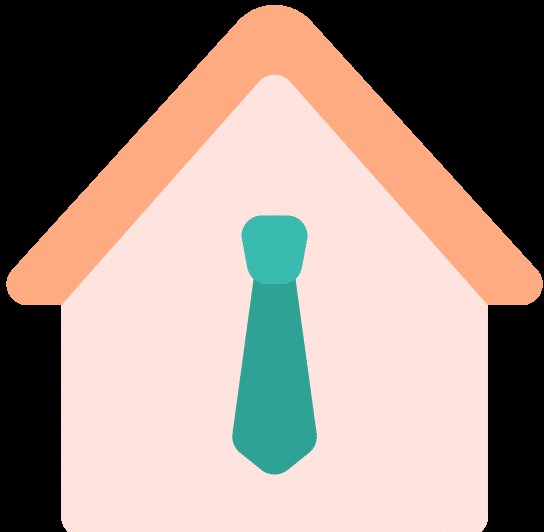 When working from home, access all the resources you need to help you make a smooth, problem-free transition. It won't be all peachy at first, but with the right steps, working from home is a decision that could change the way you earn and live!